Why do we work in Jordan?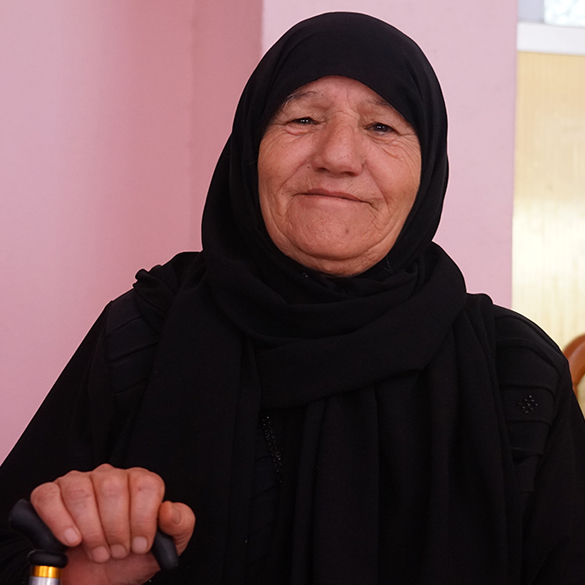 Since the war began in 2011, Jordan has provided refuge to more than 1.3 million Syrian refugees. They are increasingly vulnerable and have little money since their savings, assets and resources dried up. Over 80% live below the poverty line.
One-in-five refugees are settled in camps, and the remaining are in host communities where support services are scarce, and visibility to the Jordan Government and humanitarian organisations is limited.
A lack of data means awareness of older refugees' well-being is lacking, and this makes it very difficult to meet the group's needs. Older people are mostly overlooked in humanitarian responses, their needs are not met, and aid delivery is not suited to their abilities.
Promoting inclusion
HelpAge International is promoting better inclusion of older people in humanitarian programmes by closely working with organisations delivering support, the Jordan Government, and older men and women themselves to ensure they get the assistance they need. This has helped improve access to humanitarian and public services.
Livelihoods support
We have provided older people with cash to spend on what they need most. We also promote livelihood opportunities for older men and women affected by the Syria crisis in both refugee and host communities by financing innovative approaches that support older people's ability to earn a reliable income.
Advocating older people's issues with Jordan's Government
We work with Jordan's Ministry of Social Development to engage with United Nation's Open-ended Working Group on Ageing, which is working towards a convention on older people's rights. We support the Government in making submissions on the issues discussed at each annual meeting will assist with integrating older people into Jordan's development plans.
Our donors
Age International
Aktion Deutschland Hilft
Disasters Emergency Committee
Germany's Federal Foreign Office (AA)
German Humanitarian Assistance
HelpAge Deutschland
NAK-karitativ