World Elder Abuse Awareness Day was marked on 15 June and the slogan "together we can end elder abuse" was used by campaigners in Tanzania. A fitting slogan given that around the world older people campaigned together to raise awareness about elder abuse – a deep-rooted problem that often remains invisible.
Age Demands Action (ADA) is a platform for older people around the world to take action on issues important to them. Last Wednesday, ADA campaigners in 34 countries across the world called for their governments to do more to tackle the issue and ensure their right to live free from violence and abuse is recognised.
Elder abuse continues to be a global trend and less than one-third of governments worldwide have implemented any sort of strategy to combat it. This is why World Elder Abuse Awareness Day is an important moment for older campaigners, providing them an opportunity to highlight the different types of abuse people face in older age and the inadequate response by some governments to respond to it.
ADA campaign highlights
In Kyrgyzstan ADA campaigners organised an event with the theme "let's give elders more love, attention and care" and talked with younger generations about older people's rights.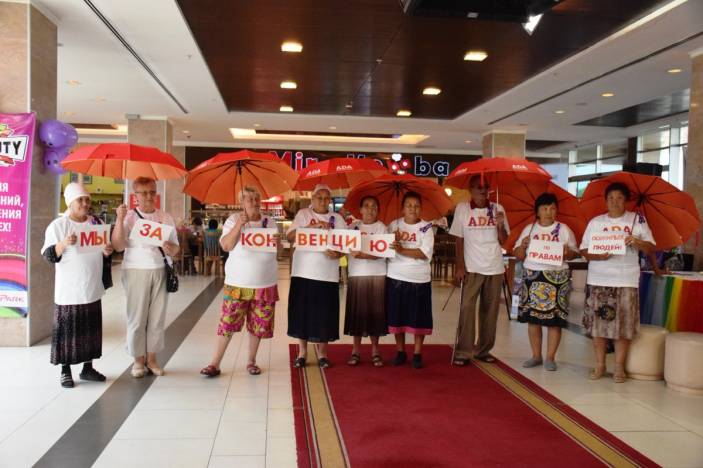 In Vietnam campaigners took part in a photo action calling to stop elder abuse.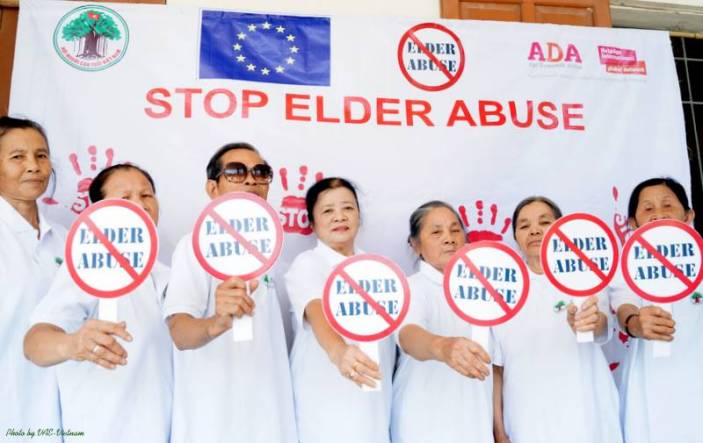 In Malawi older people used the slogan "one person, one action" to highlight that everyone can take action against elder abuse.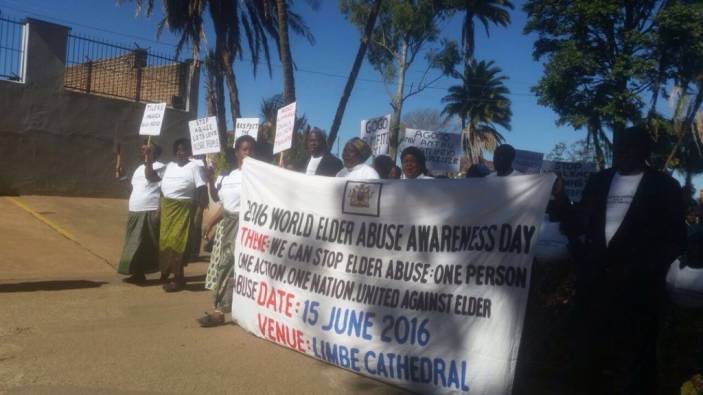 Tutu joins the campaign
Archbishop Desmond Tutu also joined the campaign in a video message calling for the need to end elder abuse. Tutu is right when he says "oldies demand dignity"!
Tackling elder abuse in Tanzania
Across the world one of the biggest obstacles older people face is their lack of knowledge about their rights. We are working with partners in Tanzania to support older women through paralegal training which is helping to protect them from exploitation
You can read more about how end of life planning is helping to protect their rights in our beautiful photo blog.
"I have lived my whole life not knowing human rights existed"
On World Elder Abuse Awareness Day we shared Christina's story from Tanzania. She tells the story of how her land was taken from her, a common case for many older men and women in Tanzania. She explains how learning about her rights and writing her will has helped protect her assets. Read her story published on the Huffington Post.
Let's keep campaigning to end elder abuse
Year on year older men and women prove that their voices must be heard and their rights acknowledged. Read more about the Age Demands Action platform and email us at campaigns@helpage.org.