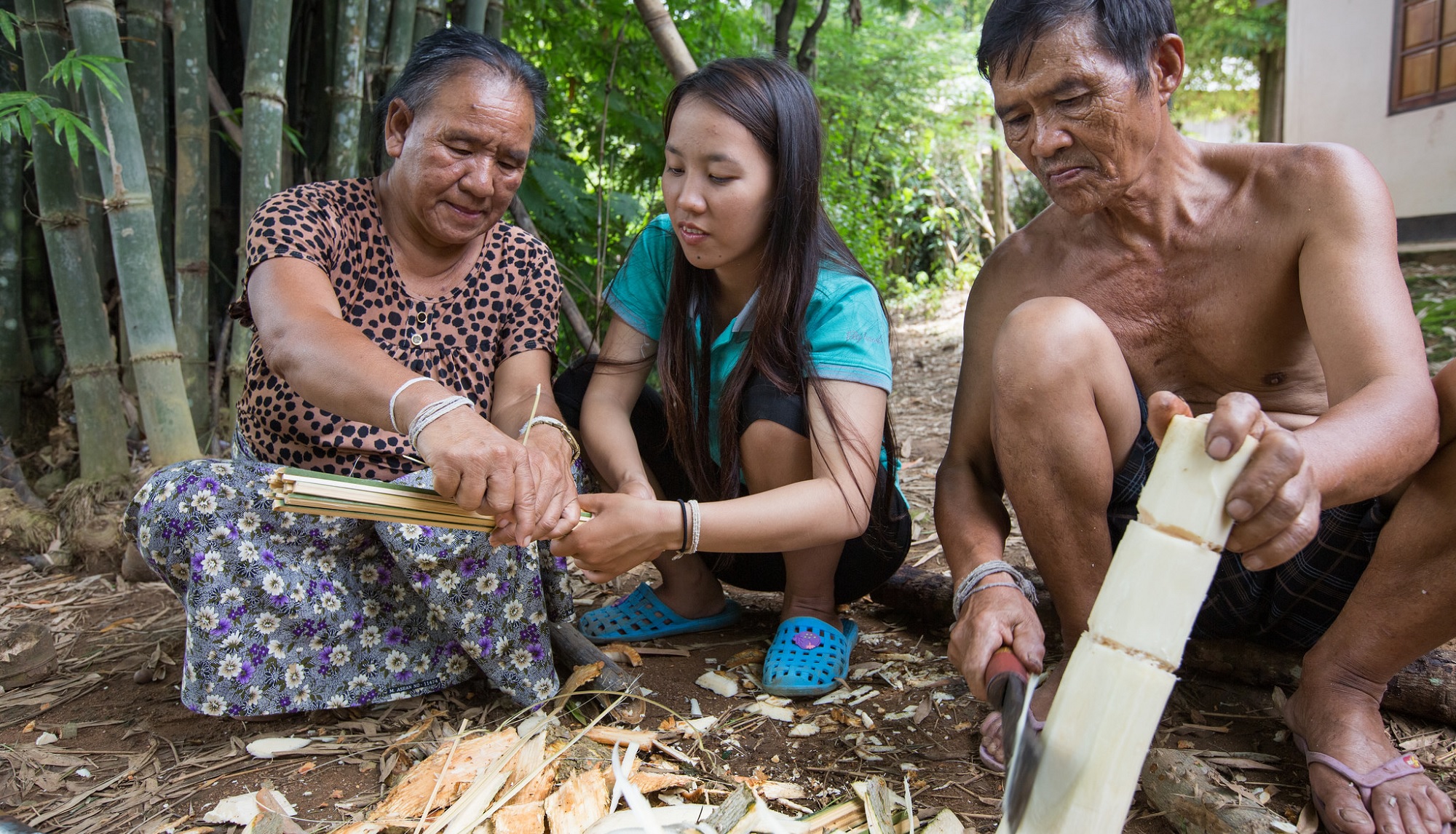 The Asia-Pacific region will be particularly affected by the rapid and sustained increase in older people as a proportion of its population. Ageing workforces, macro-economic performance, fiscal sustainability and income inequality all weigh heavily on the future of countries across the region and their governments.
However, these concerns need not be seen as doomsday scenarios. Ageing populations are a sign of success of our modern age. We are living longer, are in better health, and have more technological capacity at our disposal than at any other time in history. The task ahead for governments is to reaffirm their commitment to long-term development, and to equitable and inclusive growth as their populations age.
The HelpAge Asia-Pacific Regional Conference on The Economic Implications of Ageing brings together policy makers, leading academics, experts in the field, and a diverse range of stakeholders from across the region and elsewhere for open debate and discussion on this very important issue.
It marks an important step in putting demographic ageing at the forefront of public debate in the Asia-Pacific region. From workforce and market dynamics, to income security, and health and long-term care provision, this conference will provide participants with the opportunity to discuss the outlook for the region and its national economies.
What are the challenges and how can countries adapt?
As populations grow older, employers and employees will need to readjust their outlooks and operating procedures. They will need to adjust to societies that cater not solely to the ideal of "prime age" working adults, but to seasoned and experienced workers who will continue to grow in both talent and productivity.
Countries across the region must employ strategies that both harmonise and humanise the myriad policies needed to work together to sustain not just the adult of "working age", but all who work in the reality of day-to-day life encumbered by work-life balances, rapidly growing urbanisation and shifting cultural values.
Adapting to this will allow society to benefit fully from their ageing populations as resources and facilitators of socio-political stability, rather than simply as a burden to economic interests. Well-designed systems can lead to massive direct and indirect economic benefits.
There is an ongoing global shift to more universal schemes of both health and income security. Countries around the world are acknowledging the benefits of simple yet comprehensive systems of social protection for macro-economic stability.
Pension schemes will need to connect with each other and be financially sustainable to ensure guaranteed income into later life. Despite the challenges, governments across the region are in a good starting position to achieve long-term progress.
Health systems must adjust to the changing demands of older populations and begin to work together with long-term care systems to alleviate the many avoidable, ineffective and costly ramifications of disjoined services.
Political foresight and the private sector
A key element to successful adaptation is the development of political will now to anticipate and preempt risks associated with demographic transition. Achieving this will be made more likely with the involvement of academics, civil society, international organisations, and the private sector.
As concerns the private sector, ageing populations represent a fundamental shift in how businesses must engage with consumers. Older consumers will make up increasingly larger segments of market demand, with even more purchasing power at their disposal.
Adaptation to age-sensitive goods and services will continue to develop and so too, with increasing availability, will innovations. It is the purpose of this conference to bring together the entire spectrum of stakeholders who will be instrumental in the coming years in bringing about real change.
"East Asia and the Pacific's demographic changes have deep social and economic implications across the region. Policies that prepare for this demographic transformation are urgently needed to maintain economic growth and wellbeing of everyone," said Eduardo Klien, East Asia-Pacific Regional Director at HelpAge International.
The conference is co-hosted by the Ministry of Labour, Invalids and Social Affairs of Vietnam, the United Nations Population Fund and HelpAge International, in collaboration with the Asian Forum of Parliamentarians on Population and Development, Age International, the European Union, Myanmar's Livelihoods and Food Security Trust Fund, and the World Health Organization.
Find out more about the HelpAge Asia-Pacific Regional Conference.