On 15 June on World Elder Abuse Awareness Day, campaigners in over 40 countries are getting ready for the Age Demands Action (ADA) for Rights campaign. They will have a unique opportunity to meet their governments, demanding them to stop elder abuse and to prove their commitment to enhancing and protecting the rights of older people at the Open Ended Working Group on Ageing (OEWGA). This campaign is very important to keep pressure on governments to support the UN convention on the rights of older people.
All around the world, activists are collecting signatures in support of a UN convention and raising awareness through marches, public debates and media engagements. The campaign has not officially started and we have already seen some campaign success with Slovenia's Minister of Foreign Affairs signing the ADA petition! With one week until ADA for Rights, here is a snapshot of what is happening on the day.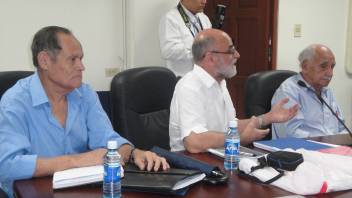 El Salvador
Older campaigners have already met with the Permanent National Commission for older people. A draft proposal for a national law to protect older people was presented to the commission.
Ethiopia
A meeting will be held with the Ministry of Justice to lobby the ministry to have legal advisors on issues affecting older people and will also ask to sign the ADA petition.

Kenya
Are following up on the enactment of a law on elder abuse that protects older people. In 2012, the Attorney General and the Chief Justice agreed to formulate a legal framework on elder abuse. They will also be asking for the government to participate in the OEWG.
Malawi
A public debate on the rights of older people will take place and members of the government and media will be attending. Older campaigners will also take part in a march demanding a UN convention on the rights of older people.
Mozambique
Older campaigners will meet with the Minister of Foreign Affairs to ask to the government to attend the OEWG in July.
Uganda
Are planning to meet the President to present a petition demanding a convention on the rights of older people. A delegation of older people will meet the Minister of Foreign Affairs.
Sierra Leone
Training will take place with 15 older people on how to engage with governments and create change.
South Africa
A meeting will take place with the Ministry of Social Development and the South Africa Human Rights Commission being invited.
Come and join us! Show your support for the UN convention by signing the ADA Petition or by following us on Twitter @helpage or on Facebook www.facebook.com/HelpAgeInternational