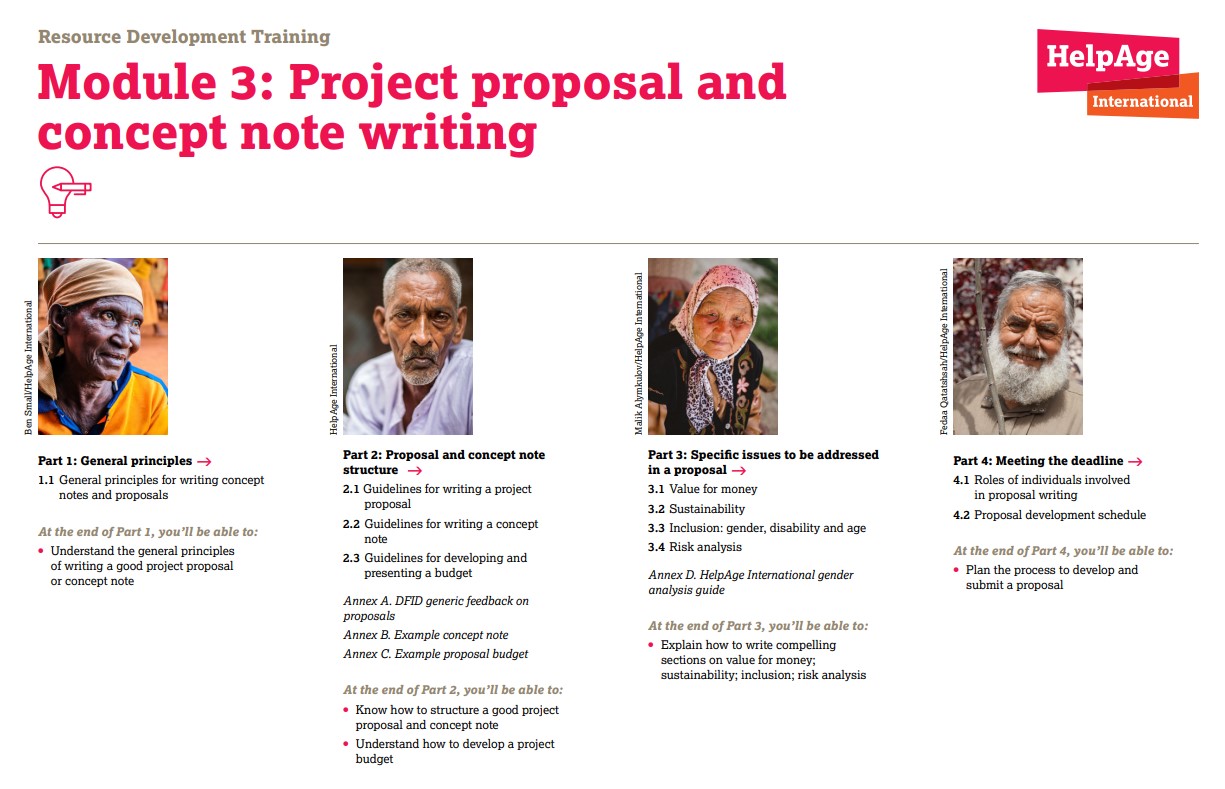 Donors will often ask for a proposal or concept note that describes your project and outlines your budget.
You will:
Learn the principles to follow when writing a project proposal/concept note, from researching your donor to being consistent.
Know how to structure a good project proposal/concept note.
Understand how to develop a project budget.
Write compelling sections on value for money, sustainability, inclusion and risk analysis.
Be able to plan effectively and meet your donor deadline – working collaboratively with your stakeholders is key.
Whether you are a beginner or looking to refresh your knowledge, this self-taught module will equip you with the skills you need. Exercises throughout help you put what you learn into practice.
"Project Proposal and Concept Note Writing" is part three of a training programme.
Take the other modules and strengthen your approach, skills and knowledge of resource development and fundraising.