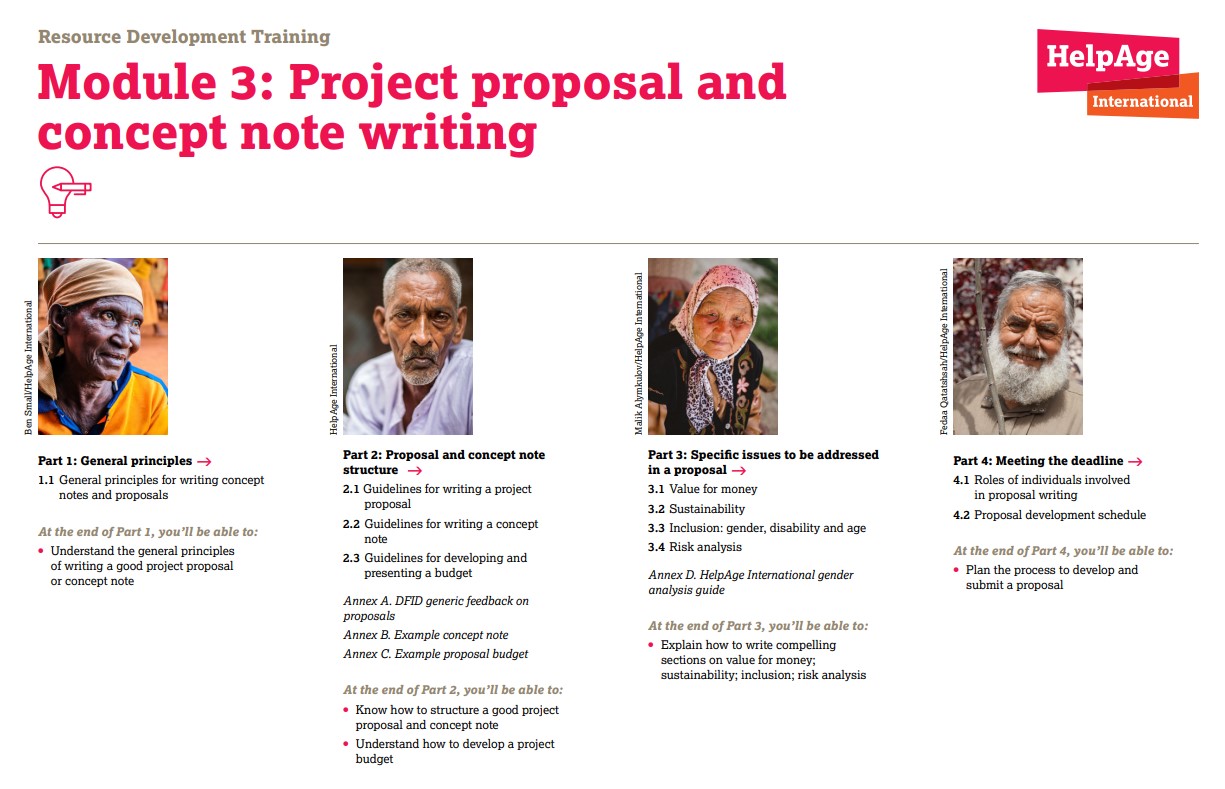 Understanding the project development process will help you plan and organise successful projects.
It provides you with the tools to put beneficiary needs at the heart of your project.
You will:
Understand the importance of strong project design, and how to achieve it.
Be familiar with approaches to needs assessment and data collection.
Learn how to map outcomes and objectives and present them in a way that meets donor requirements – theory of change, results framework and logical framework.
Understand and implement the key principles of Monitoring, Evaluation, Accountability and Learning (MEAL).
Whether you are a beginner or looking to refresh your knowledge, this self-taught module will equip you with the skills you need. Examples and practical exercises throughout help you put what you learn into practice.
'Project Development' is part two of a training programme.