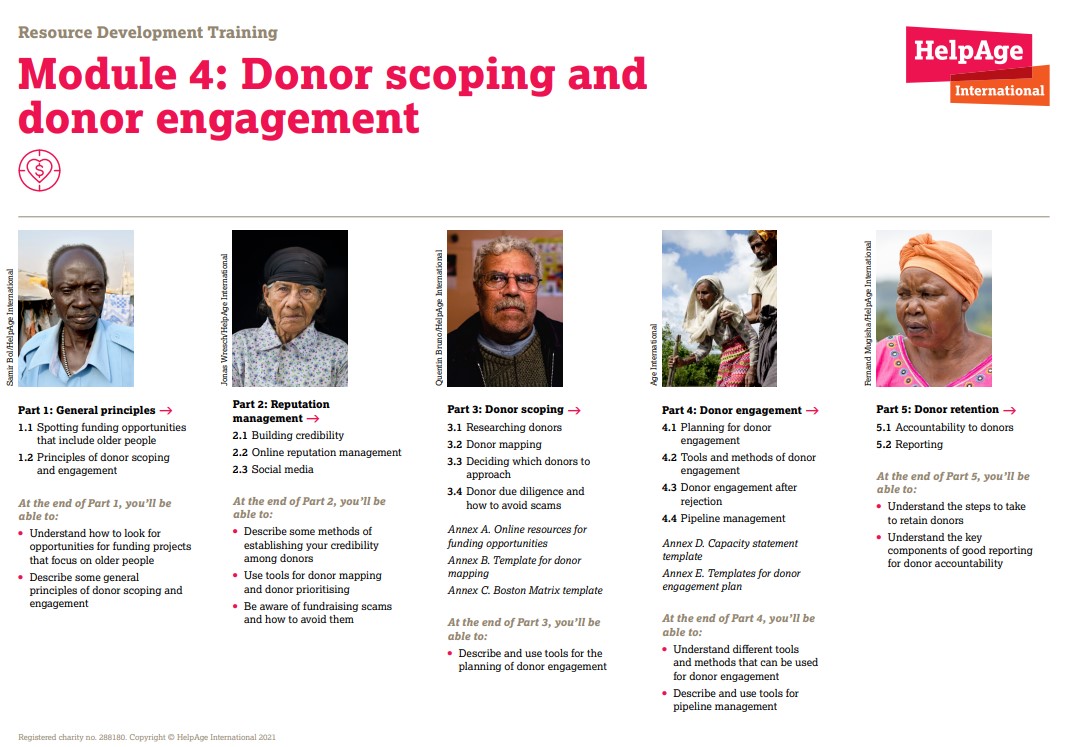 Every organisation needs to identify the right donors and the right opportunities.
Few donors have older people's rights as a key part of their call for proposals, so once you find them, you need to retain them. Building a relationship with your donor and treating them as a business partner, not simply a funding source, is crucial.
You will:
Be able to spot funding opportunities that include older people.
Learn the general principles of donor scoping and engagement – such as being proactive and treating donors as partners.
Learn to think 'out of the box' to secure funding.
Understand the importance of building credibility with donors online and offline.
Find out about donor mapping and prioritisation tools.
Learn how to retain donors.
Understand the key components of good reporting for donor accountability.
Whether you are a beginner or looking to refresh your knowledge, this self-taught module will equip you with the skills you need, and provide you with tools and tips to help put what you learn into practice.
"Donor Scoping and Donor Engagement" is part four of a training programme.