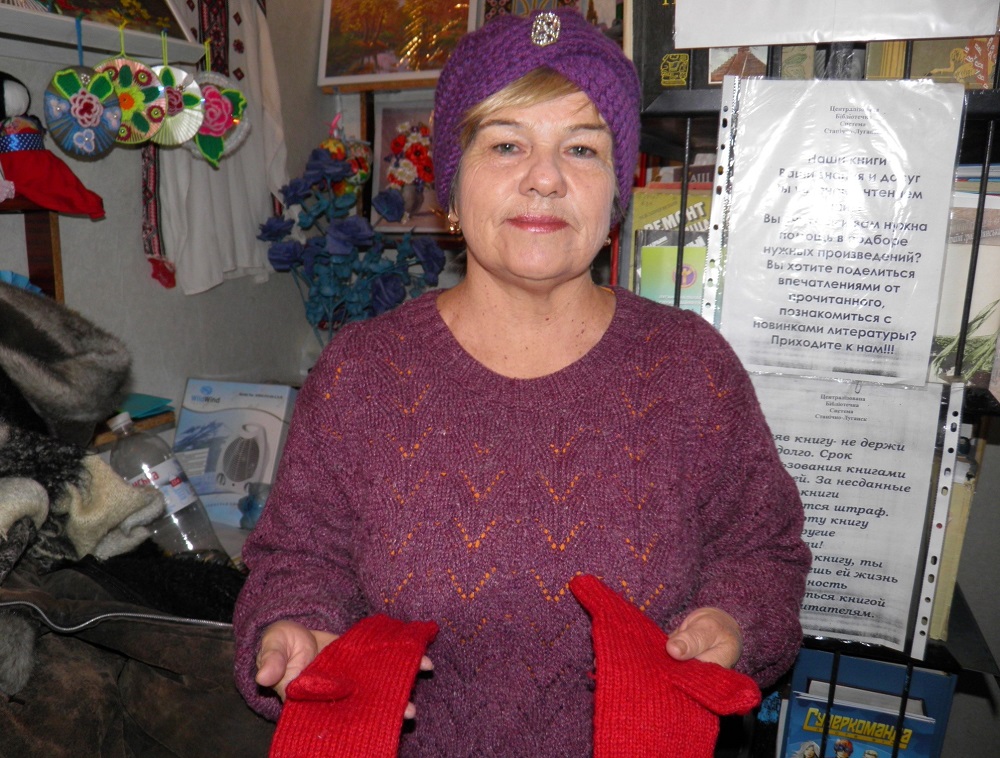 I have lived with a disability since childhood. My husband died two years ago and now I live with my mother in Olhovyy, a small town with many older people. Despite my disability I've always tried to work – I was a senior storekeeper at a factory and delivered telegrams by post. All my life I have tried to help those who need it. It helped me to switch off my disability and feel useful.
Now I receive a pension, which is only 1 489 UAH (about 53 USD). It is not enough even for medicine and basic needs.
How did you get involved in campaigning for older people's rights?
I always treat older people with respect and understand that it is difficult for them to resolve their life issues. As I undergo treatment at the hospital from time to time, I remember one day when older women were in the same patient's room with me. They required nursing staff assistance and it was difficult for them to care for themselves and take care of their personal hygiene. It disturbed me, and I asked the chief doctor to resolve this problem. My request was met and older patients were provided with all the necessary assistance.
After this, I realised that the situation for older people's must be improved.
Have you ever experienced discrimination because of your age?
To tell you the truth, I don't know people who have experienced discrimination because of their age. But in terms of discrimination because of disability, unfortunately, it happens. My brother, who lives not far from me, is sometimes unkind to me and rude about my disability.
Once I was in the Pension Fund building waiting in a queue and people did not allow me to skip it. It was very stuffy there, so I lost consciousness and stayed at the hospital for a month after this.
Tell us about your proudest moments as a campaigner
I had a meeting with representatives of Verhovna Rada (the Parliament of Ukraine). This was with the Deputy (Member of Parliament), who provided sugar for people with low income. To my mind, this charitable action was badly organised. So many lonely people with low income didn't receive the necessary assistance.
That's why I personally called their hotline and informed them that people were very upset. I asked those who were organising this activity to change the mechanism for aid distribution so that older people were not left behind. My request was taken into consideration and I was invited to work for this foundation as a volunteer.
What effect has campaigning had on you as an older person?
It is very difficult to protect my own rights as well as other older people's rights in humanitarian crises, especially in medical issues as I have a disability since childhood. But even small victories in protecting older people's rights empower me and make me want to continue helping people.
How are things improving for older people where you are?
Older people in our township do not have enough information on their rights and capabilities. This, in turn, generates rumours and omissions among the people. I can say that older people's voices are not listened to.
We must bring up children to have a feeling of respect and appreciation to older people and people with disabilities.
Do you have a message for other older people around the world?
To older people around the world I say: respect and love each other… Life is given to humans to be happy!
And finally, what would your perfect world look like?
My perfect world is without war, shelling and maternal grief!
With thanks to HelpAge International (Ukraine).
Read more
stories
from older campaigners.