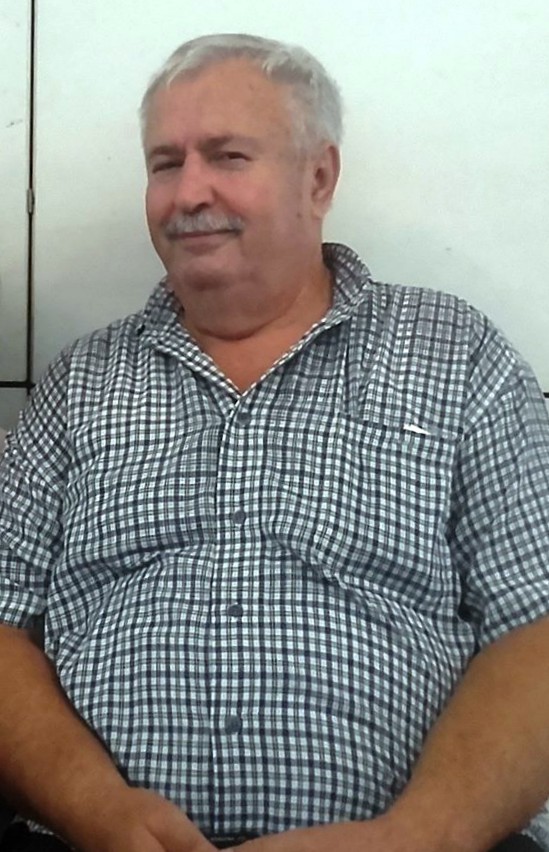 I am a retired teacher living alone in a small village. My wife died and my children have their own lives and families. I was approached by OSMIJEH to help out and I accepted because the indifferent attitude of our decision-makers towards older people makes me angry.
Have you ever experienced discrimination because of your age?
I face no discrimination in my village, but further afield the situation is different. Very often, people's attitudes are negative and impolite. For example, I went to a bank and there were long lines. As a person with a disability with my leg hurting, I couldn't stand for a long time. Yet, there were only two chairs. I managed to reach a small table there to lean on but was immediately told off by the security staff. Staff in banks and hospitals often talk to you without looking at you, even turning their back.
Older people in this country are really marginalised and yet not seen as a group that needs to be supported. It is sad to see how people live, how they hardly make ends meet. I do not know how they can manage, especially those who have no income at all. In my village of about 3,000 people, I know of at least 35 older people with no income at all.
Tell me about your proudest moments as a campaigner
It is a nice feeling to fight for those who are not able to do it themselves. You feel useful. I feel proud when people at OSMIJEH consult us, listen to us, encourage us to talk in public, and take our recommendations when approaching decision-makers. I was very proud when I could directly help someone in need by delivering them aid or to their needs and raise awareness about issues affecting them in campaigns.
What are you campaigning for right now? How are you doing it?
We campaign for older people's rights in general, but with an emphasis on free health care for older people, social pensions, and protection from violence and discrimination. We collect data through visiting people, questionnaires and research. We approach decision-makers, appear in media and organise public events, such as round tables.
What effect has campaigning had on you as an older person?
My life changed for the better! After losing my wife, I became depressed. I isolated myself completely and did not feel like doing anything. OSMIJEH representatives approached me as friends and motivated me. I am glad organisations like them exist and help us. Becoming active again felt like a rebirth. Fighting for social inclusion and against discrimination was especially important for me.
How are things improving for older people in your country? What challenges do older people still face?
Recently, pensions have increased slightly and people are talking more about older people. But people still face age discrimination and violence against older people is common. Older people do not report incidents as they do not trust the system to protect them. Services for older people remain inadequate, and healthcare is expensive and pensions are low. Healthcare should be free of charge. If older people did not spend so much on medicine, their pensions could be used more on food and for a better quality of life.
What needs to be done to improve the situation further?
Our Government need to act. It must stop pretending that they do not see us. They need to recognise our needs and stop discriminating against us.
Do you have a message for other older people around the world?
Older people of the world unite! We need to get involved. We are educated. We have wisdom and knowledge. We need to make sure our voices are heard. Even internationally we need to come together. We are stronger together.
With thanks to HelpAge global network member OSMIJEH

.
Read more stories from older campaigners.