By Theresia Christian, Communications Officer Tanzania
The COVID-19 pandemic affects all of us but has the greatest impact on those already experiencing poverty, poor health and discrimination. Older people often fall within these categories. In Zanzibar, a third of households headed by older people live below the national poverty line of 20,185 TZS (US$ 15.17).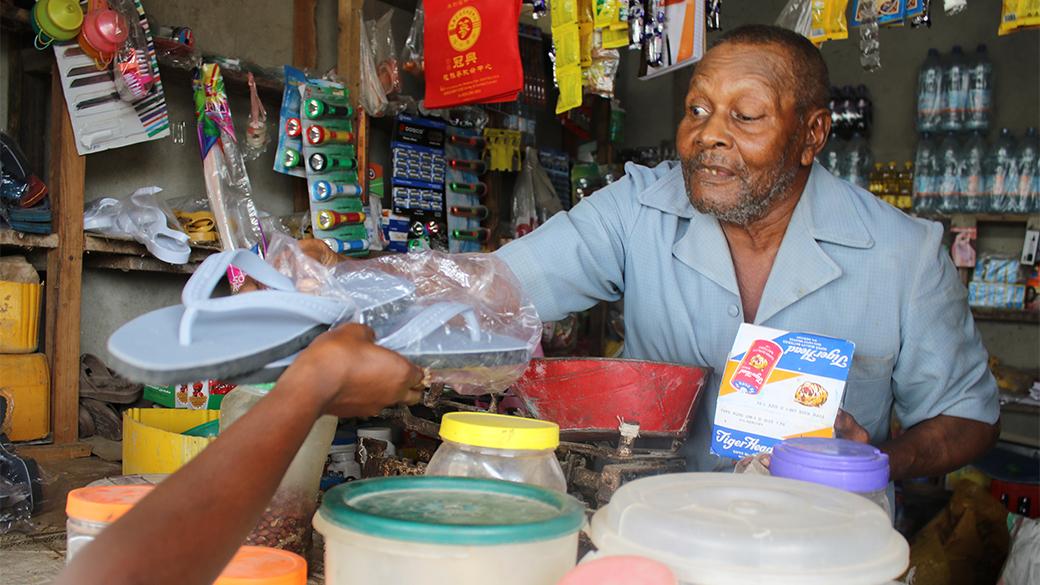 "We heard that this disease affects more aged people and those with underlying health conditions. I am diabetic and I know most of my friends of my age also have either high-blood pressure or any other non-communicable disease. If I was to go out to my small business, I would be told 'old man, you will die, have you not heard of COVID-19?' I was very worried," explained Jafari Mussa, 75.
Physical distancing measures and social stigma have prevented many older people from working. Others have seen their businesses slow down or disappear: "I used to sell one sack of sundried small fish in a week. Now, it takes up to four weeks for the sack to get finished. I am not sure how I will feed my three grandchildren," said Valentina Petro, 63.
The socio-economic and psychological effects of the pandemic have left many older people without their livelihoods and dependent on family members who are also struggling financially. This has triggered efforts from HelpAge partner Jumuiya ya Wazee na Wastaafu in Zanzibar to engage the government to intervene. In response, the government decided to increase the monthly transfer of their universal social pension by 20 per cent. This is another bold step from the government, which follows on from becoming in 2016 the first country in the Eastern African region to offer social pensions to older people.
"This is not just good news to us older people. It is life-saving news for us. Especially after COVID-19 was all out to devastate our small businesses and agricultural sales that some of us had invested in with the pension. It may seem very small, but the 20 per cent increase, [which bring the monthly transfer to TZS 24,000 (US$ 10.36)], is the best news amidst the pandemic," said Halima Omary, 73.
Zanzibar launched its universal pension scheme in 2016. According to an evaluation in 2019, the Zanzibar government found that its universal social pensions have a large positive impact on older people's households, enabling them to increase their spending on food, health and education. The latest announcement by the government follows the recent signing of the Elderly Affairs Bill into law. The Act now makes social pension a right any one can claim legally when they turn 70.
Zanzibar continues to set standards in the region and demonstrates that universal social pensions can make a huge positive impact to older people and their households. During the COVID-19 pandemic, Zanzibar further sets an example of how countries with universal social pensions can quickly act to protect the income security of older people.