By Navdha Malhotra
HelpAge International has published the results of its Insights on Ageing survey – a unique poll that gives a glimpse into what life is like for older people across the globe today.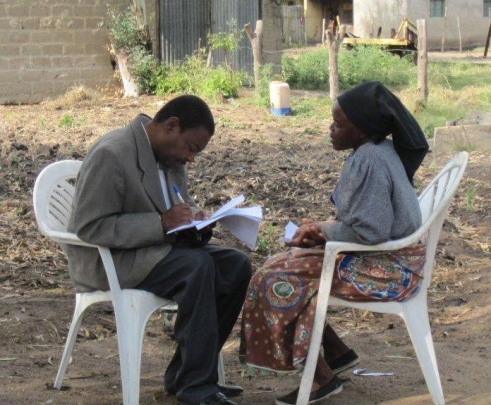 1265 older people from 32 countries took part in the survey, carried out last year as part of the HelpAge Network's Age Demands Action campaign.
For the first time, the survey asked older people directly for their views. It includes countries often absent from other global surveys such as Kyrgyzstan, Bangladesh, Mozambique and Jamaica.
Key findings
Almost half of all respondents (48%) think the world is becoming a better place for older people, while 29% think it is getting worse.
63% of older people find it hard to access healthcare when they need it.
72% of older people say their income does not pay for basic services such as water, electricity, food and decent housing.
For more findings, download the full Insights on Ageing report.
Positive changes
HelpAge International's Campaigns Assistant Jennifer Williams collated the Insights on Ageing survey results.
She said: "This survey gives us a useful insight into what older people around the world think about ageing, and what they would like to see their governments do to make living in older age better.
"It was carried out during the HelpAge Network's global Age Demands Action campaign in 2010, in which older people worldwide stood up for their rights and called for change from their national governments.
"Results of the survey showed that many older people in developing countries are still finding it difficult to access basic healthcare, water, electricity and decent housing.
"More encouragingly, almost half of the respondents do think the world is starting to get better for older people. This shows that governments in developing countries are beginning to listen to older people and include them in policies and programmes."
The importance of older voices
HelpAge International's Director of Communications Jane Scobie added: "To tackle the challenges of an ageing population, the world needs to see older people not as a problem but as part of the solution.
"Older people are survivors, with lifetimes of experience to contribute. This is why it is so important to consult them directly.
"Their responses to this survey will be used now in our advocacy work, allowing them to be heard publicly and shared with decision makers."
A 69-year-old woman participant, who took part in the Age Demands Action march in Belize, said: "We older people need to get up and let the authorities know how we feel.
"Many times, we keep quiet and suffer in silence. We have to stop that foolishness and get up and let our voices be heard."