This project looks at the impact of the global
food, fuel and finance crisis
in 10 different countries, and what this means for older people who are often overlooked, despite their very specific needs.
After
Sri Lanka
,
Tanzania
and
Mozambique
, we turn the spotlight on the situation of older people in Malawi, the fourth country in this series.
Malawians sink further into extreme poverty
Even before the COVID-19 pandemic, Malawi was classified as a low-income country – almost 74 per cent of Malawians live below the national poverty line.
Malawi has also been affected by global food price increases due to the pandemic, as well as the impact of the Russia – Ukraine war.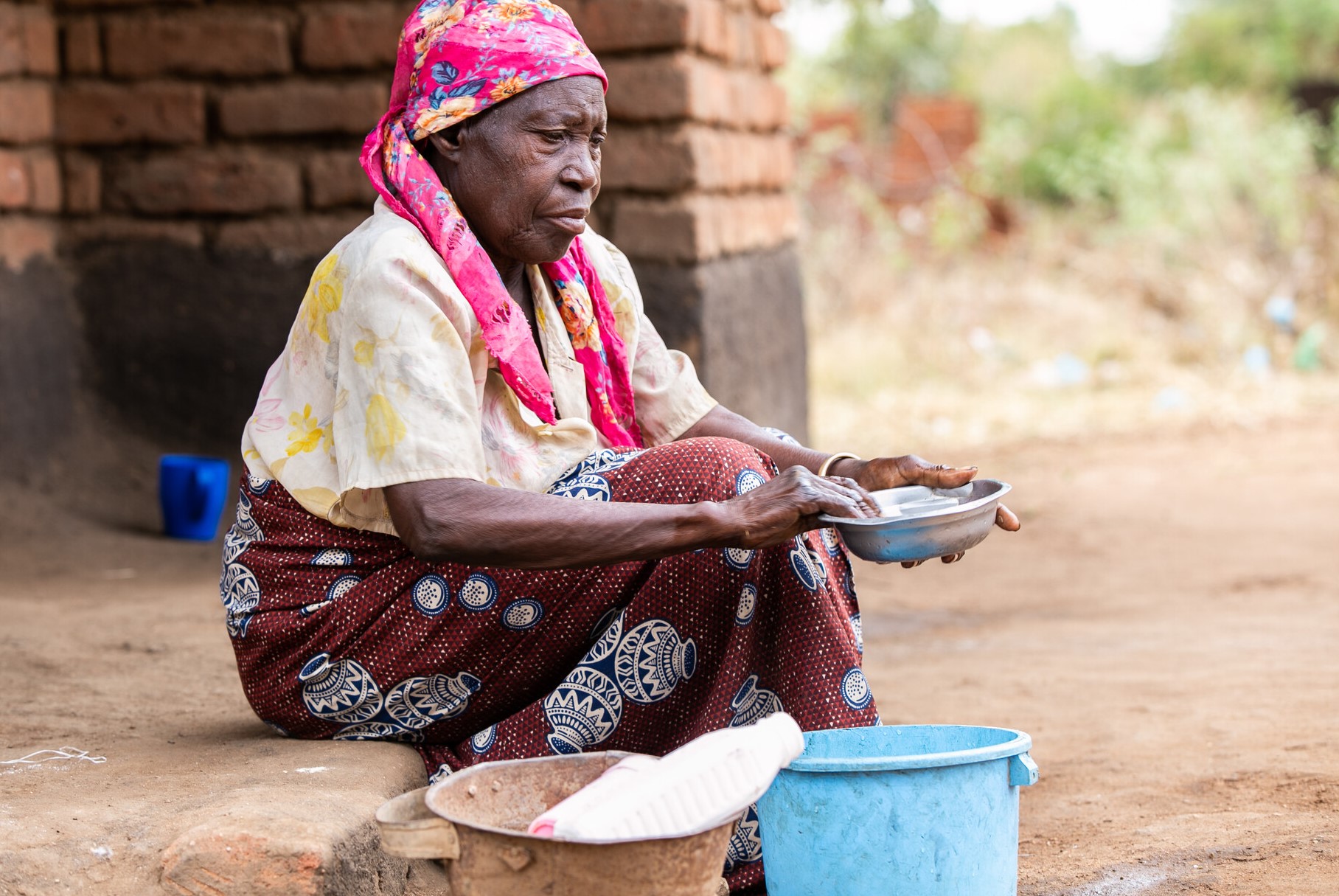 Steep price of staple food commodities
There has been a substantial rise in the price of major food commodities such as wheat, maize and edible oil, and costs are likely to stay high and erratic in 2023 as well.
The situation is further exacerbated by climate change and natural calamities such as droughts, floods and tropical cyclones.
Old age and extreme poverty go hand-in-hand in Malawi – many older people are resorting to begging as they do not have an income.
Older people's well-being takes a hit
Older Malawians are struggling under the impact of the food, fuel and finance crisis.
Heightened food insecurity and poor dietary diversity
In Malawi, older people are suffering from deepening food insecurity with reduced access to a diverse diet. A HelpAge survey revealed that older women are worse-off than older men in this situation. Older people are coping by reducing the number of meals per day (97 per cent of survey participants), using less expensive food (94 per cent), reducing food quantities per meal (89 per cent) or skipping food the entire day (82 per cent).
"We reduced the number of times we eat a day. We used to eat three times a day but now we eat two times, sometimes once and it even gets worse sometimes we do not eat at all." – survey participant
Food crops are being destroyed due to climate disasters such as droughts, floods and tropical cyclones, which is intensifying the food crisis even more.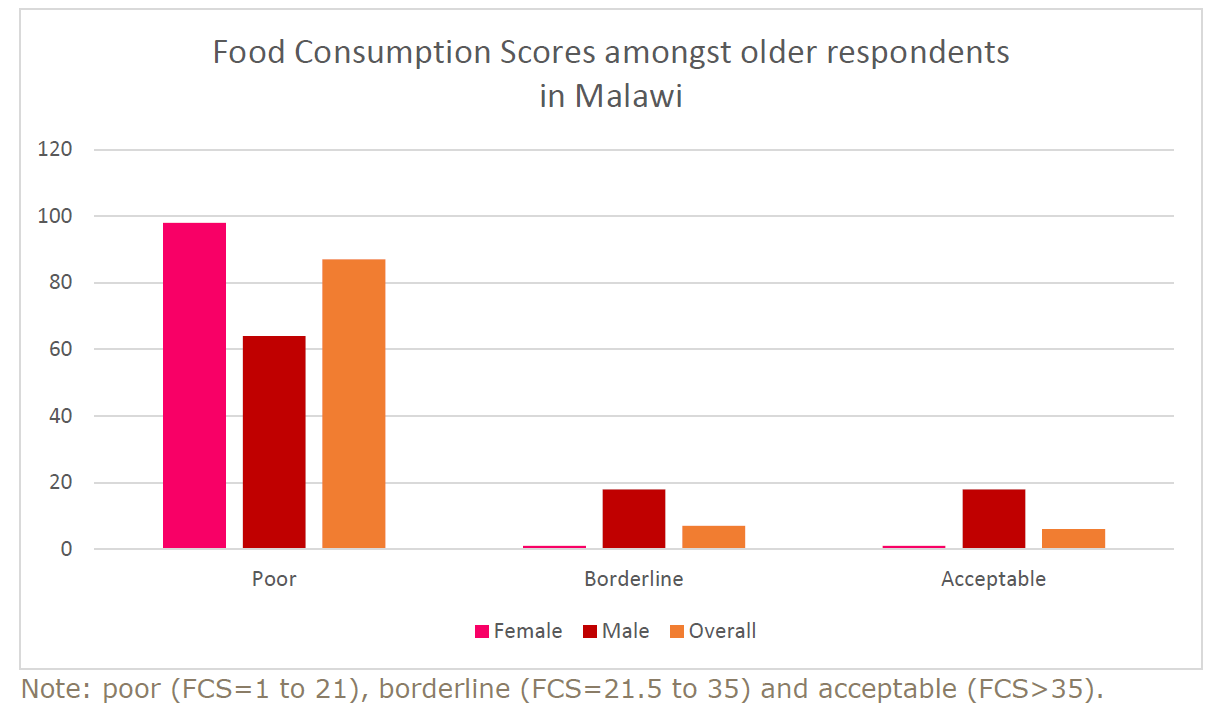 Surge in fuel costs
A spike in diesel and petrol costs is forcing older people to spend a larger share of their limited income on fuel. Higher energy costs are deterring older people from using transportation, thus affecting their access to essential health services.
"The increase in the price of fuel has led to the increased price of ordering goods for business and this has made me quit my business." – survey participant
Acute medicine shortages
The global supply chain broke down during the pandemic, causing an acute shortage of medicines in Malawi, and driving up the prices.
"Medicine is scarce and expensive in a way that we cannot afford to buy (them), and we think we are going to die. We get sick and we no longer go to the hospital due to high transportation costs and now we cannot even afford to just buy (medicines) at the pharmacy – the only thing left is for us to die." – survey participant
No access to credit
It is increasingly difficult for older Malawians to access credit due to their age and inability to pay back. Those who do have some access have to pay higher interest rates on their loans.
Tackling the hardships encountered by older Malawians
It is imperative that the Malawian government acts rapidly to ease the suffering of older people.
Ensure a robust social protection system for older people which will provide them a safety net. The government's budget allocation for social assistance needs to be expanded.
Stabilise food prices and offer subsidies to boost food production.
Support livelihood diversification opportunities so that older people can rely on alternative sources of income.
Improve data and statistics collection methods and break it down by age and gender to better inform policy making.