This project looks at the impact of the
global food, fuel and finance crisis
in 10 different countries, and what this means for older people who are often overlooked, despite their very specific needs.
After Yemen, we turn the spotlight on the situation of older people in Lebanon, the eighth country in this series.
Lebanon is facing its worst crisis in the 21st century
Lebanon is facing its worst socio-economic crisis in decades.
Isolation during the COVID-19 pandemic has had a devastating impact on older people in Lebanon, affecting them mentally, emotionally, socially and financially.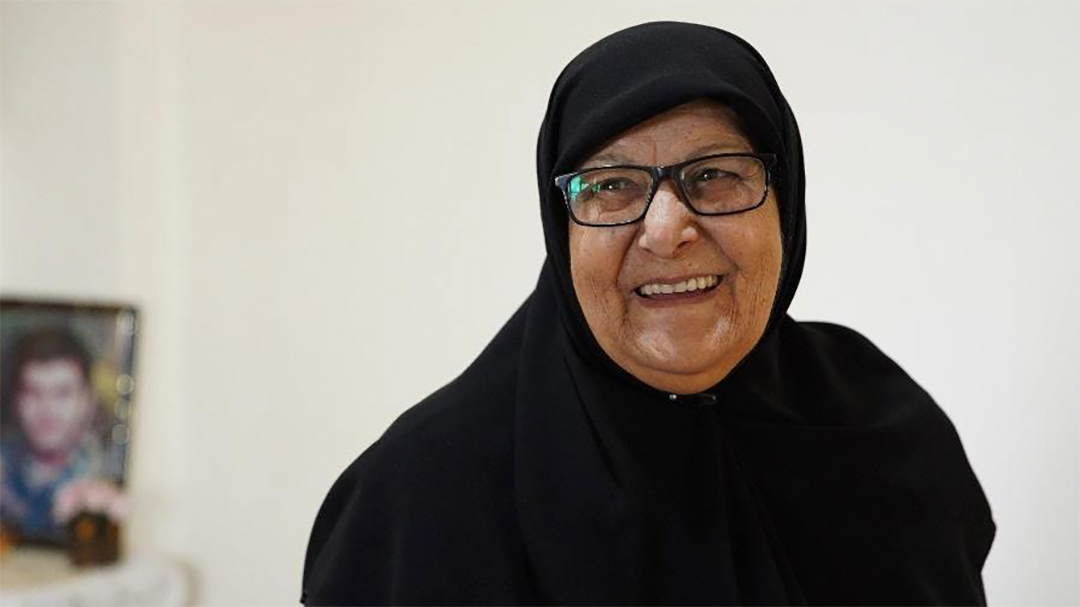 The Ukraine war further exacerbated the country's economy by driving up the costs of commodities.
Additionally, the Lebanese pound devaluated by 95 per cent against the US dollar – from October 2019 to January 2022, food prices rose by 1,000 per cent.
40 per cent of Lebanese society is experiencing extreme multidimensional poverty – they are completely deprived of education, health, housing and income opportunities. In 2022, the country lost its middle-income status, and was reclassified as a lower-middle income country by the World Bank.
And the cost of energy is skyrocketing – more than two-thirds of households spend over half their income on energy.
Lebanon hosts about 1.5 million Syrian refugees – 94 per cent of these households are facing challenges in accessing food.
Older people are grappling under the weight of these multiple crises
A research study conducted by HelpAge and our Lebanese partner AMEL Association revealed many concerning findings.
Worsening food insecurity
Older people are not able to meet their basic food needs in Lebanon. Prices of basic items are increasing, and, in order to cope, they are resorting to buying lower quality products.
"I don't care about the quality anymore, I just want to put food on my table." – study participant.
Some are reducing the number of meals and buying cheaper food items.
"We eat two meals a day, we eat lunch late in the afternoon so that we don't feel hungry in the evening, meat and fish are no longer on our menu." – study participant.
Many older people are relying on support they receive from their families, neighbours and non-governmental organisations.
Reduced access to healthcare and medicines
In Lebanon, older people are grappling with escalating prices of medicines. With very limited financial means, many have made the deliberate decision to limit or stop taking their prescribed medications, thereby putting their health at risk.
Rising costs of fuel and transport
Rising fuel costs means a rise in transportation costs. Many older people are forgoing their healthcare clinic visits, some are skipping going out for leisure. Others are using alternate ways of travel such as walking or carpooling.
Alarmingly, increased transport costs have also disconnected families, as they are unable to visit each other. This has made older people more isolated, affecting their mental health.
"The worst thing is that my grandchildren cannot visit me weekly due to the high cost of transportation, which caused me to feel empty and lonely, this is a great injustice." – study participant.
Rising fuel costs are also restricting many families from heating their homes.
" (…) Now it is impossible to buy one litre of gas, I don't know how we're going to get through winter this year." – study participant.
Emotional wellbeing eroded
Older people are experiencing embarrassment and shame because of their inability to earn income. Having to rely on others is deeply affecting their sense of dignity and self-worth.
"Nowadays I am jobless, and feel sad and ashamed of my neighbours' help in providing for my basic needs. I feel stripped of my dignity" – study participant.
Many are expressing their anger and dissatisfaction with the government.
"What causes me the most resentment is the absence of a state and there is no social security or services for us as older people. An older people person has to work twice as hard to live with dignity because there is no old age system, this is humiliating" – study participant.
Responding to the hardships faced by older people in Lebanon
HelpAge is urging the Lebanese government to immediately address the dire situation of older people through the following measures.
Broaden and expand the current cash-based assistance programmes
Attract greater donor investment in order to expand the social assistance registry
Prioritise emergency assistance as well as funding for a universal old-age social pension
Establish a universal healthcare system to ensure everyone has access to good quality health services
Focus on psychological effects of the crisis on older people by offering them inclusive counselling and therapy
Increase support to older people at risk (those with special needs, disabilities, living alone with no/limited income etc.)