Over the next few months, we will be looking at the impact of the global food, fuel and finance crisis in 10 different countries, and what this means for older people who are often overlooked despite their specific needs.
Sri Lanka experiencing the worst economic crisis in a lifetime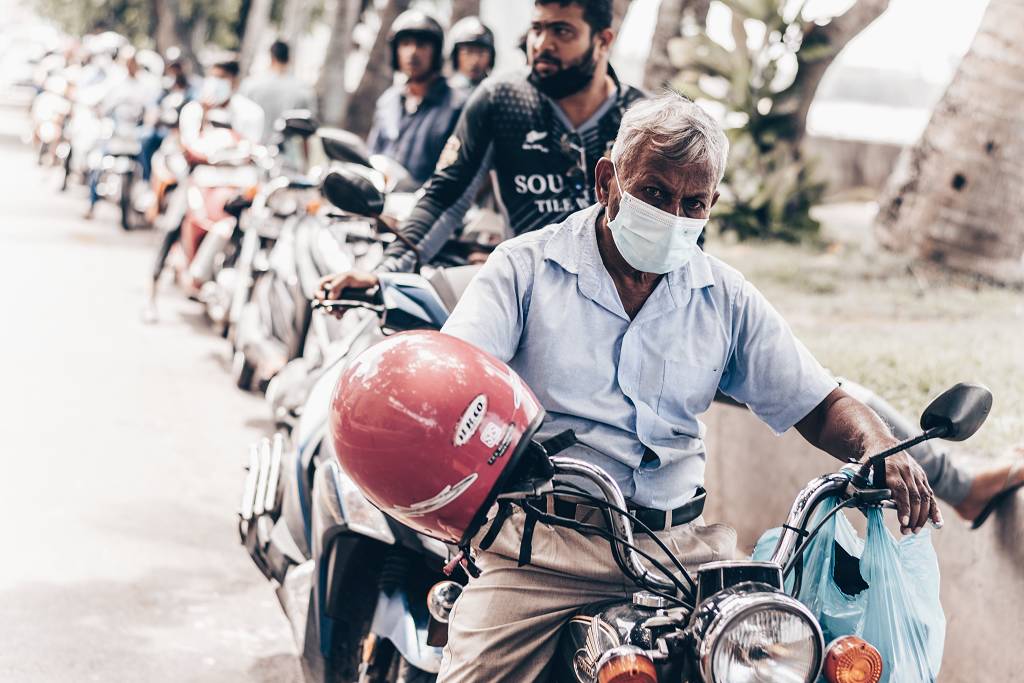 A Gathering Storm: Conflict, Imports….then Covid
The consequences of a 30-year Civil War, foreign borrowing for low-return infrastructure projects and rising debt had already weakened the nation's economy.
But the country also relies heavily on imports for essential food, fuels and pharmaceutical goods, making it vulnerable to external events as well.
COVID-19 upended the economy, causing it to contract by 3.6% and hitting the tourist industry, which had contributed to 12.6% of GDP.
The war in Ukraine
And now the war in Ukraine has sabotaged any initial hope of recovery. In July 2022 headline inflation increased by almost 61% compared to the year before. In the same time-frame food prices had almost doubled, rising by nearly 91%.
"I need LKR 500 not to buy what I bought for LKR 50 before."
Heenmamika, 70-year-old widow, who grows vegetables on a small plot of land in Maha Oya. She has started to clean and sell coconut sticks to earn extra money.
Russia and Ukraine were major suppliers of basic foods such as wheat, soybeans and sunflower oil to Sri Lanka. Both countries were also a valuable source of foreign currency, buying large quantities of Sri Lanka's tea.
Lack of Fuel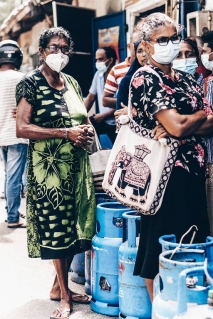 Fuel shortages mean there are long queues for everyone needing oil and kerosene for cooking. And it is often older people who are waiting for hours in the blistering heat while their younger relatives go to work to bring in an income.
Fuel shortages also make it harder for farmers to source fertiliser and cover the cost of getting their produce to market, which in turn ramps up food prices further.
Older people have to queue for hours to access essential products.
© HelpAge Sri Lanka
Remittances on the downturn
At the same time foreign labour remittances, a major source of foreign exchange, has fallen to a 10-year low.
Older people with limited resource to cope
All of this is bad news for older people in Sri Lanka. The Household Income and Expenditure Survey in 2019 identified those over 65-years-old as the poorest group in Sri Lanka, meaning that they have fewer resources to cope.
Currently, only 40-50% of older people receive any form of benefit such as pensions or cash payments. And these fixed amounts of money are not enough to meet the rising cost of living. Older women are more likely to be affected because they are more often widowed and live alone, and because of the gender discrimination they have experienced through their lives.
Older people's health at risk
Nine of every 10 people over 60 have a chronic illness yet many are finding travel costs to access the healthcare they need too expensive. Medical supplies are also extremely limited. Many older people have stopped taking their prescriptions because medicines are unavailable, or they cannot afford to pay for them privately. This is likely to make their health conditions worse as the crisis continues.
In February this year, the
IMF
recommended that social safety nets should be strengthened in the country by increasing spending, widening coverage and targeting the most vulnerable groups. However, the additional $14 a month from the
World Health Organisation
is not enough to meet older people's needs.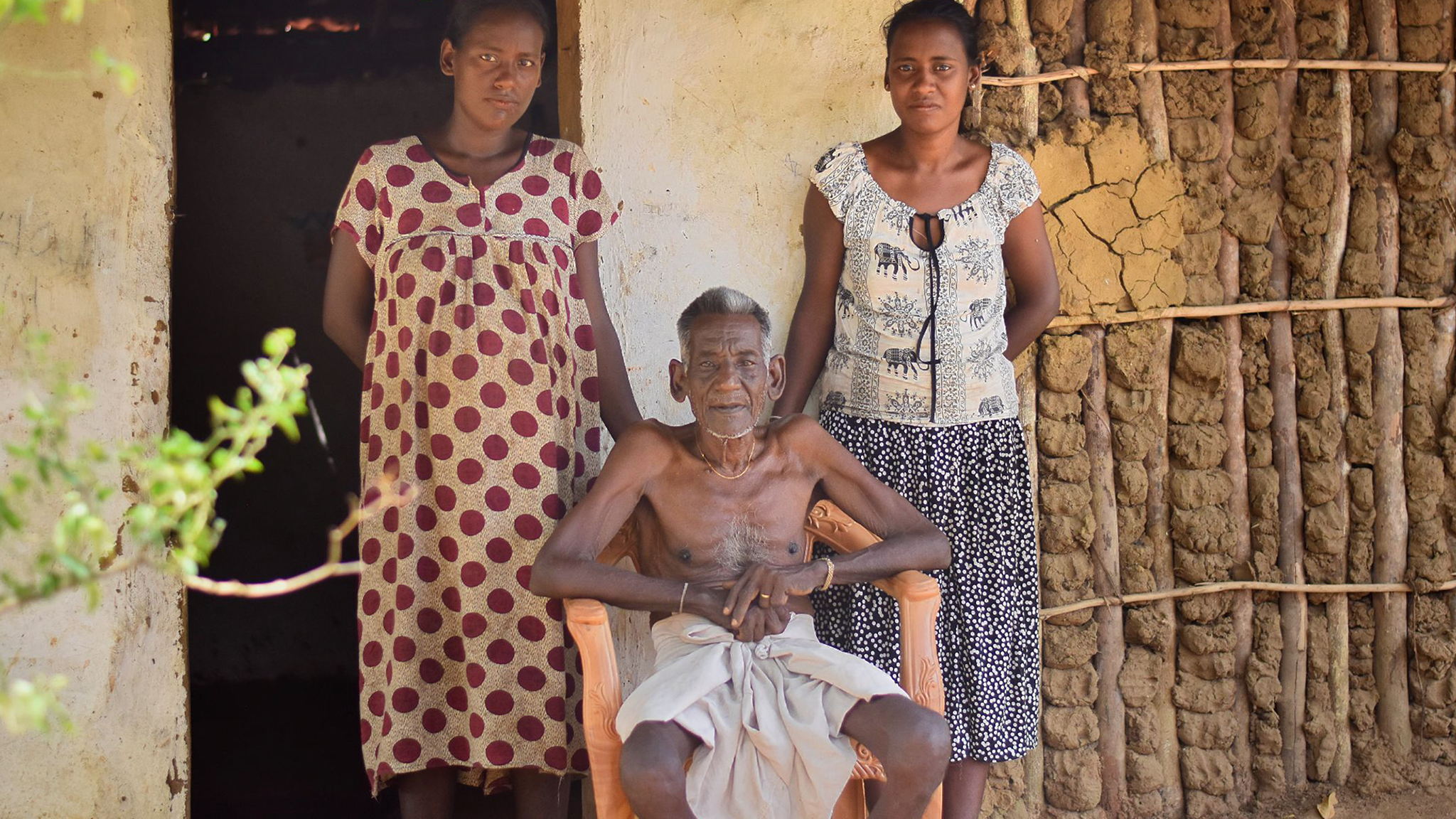 Action needed now to address the challenges older people are facing
Urgent action is needed to ensure older people have food security that meets their nutritional needs, as well as access to healthcare.
As part of this, Help Age Sri Lanka is calling for the national government to set up mobile health clinics to visit older people at home, boost the number of public health nurses and improve home-based care.
The government should also strengthen social protection systems and assistance, and empower older people's associations so the voices and needs of older people are heard.
The government can also play an important role in bringing together older people's associations and local agricultural centres so older people can grow more food for themselves.