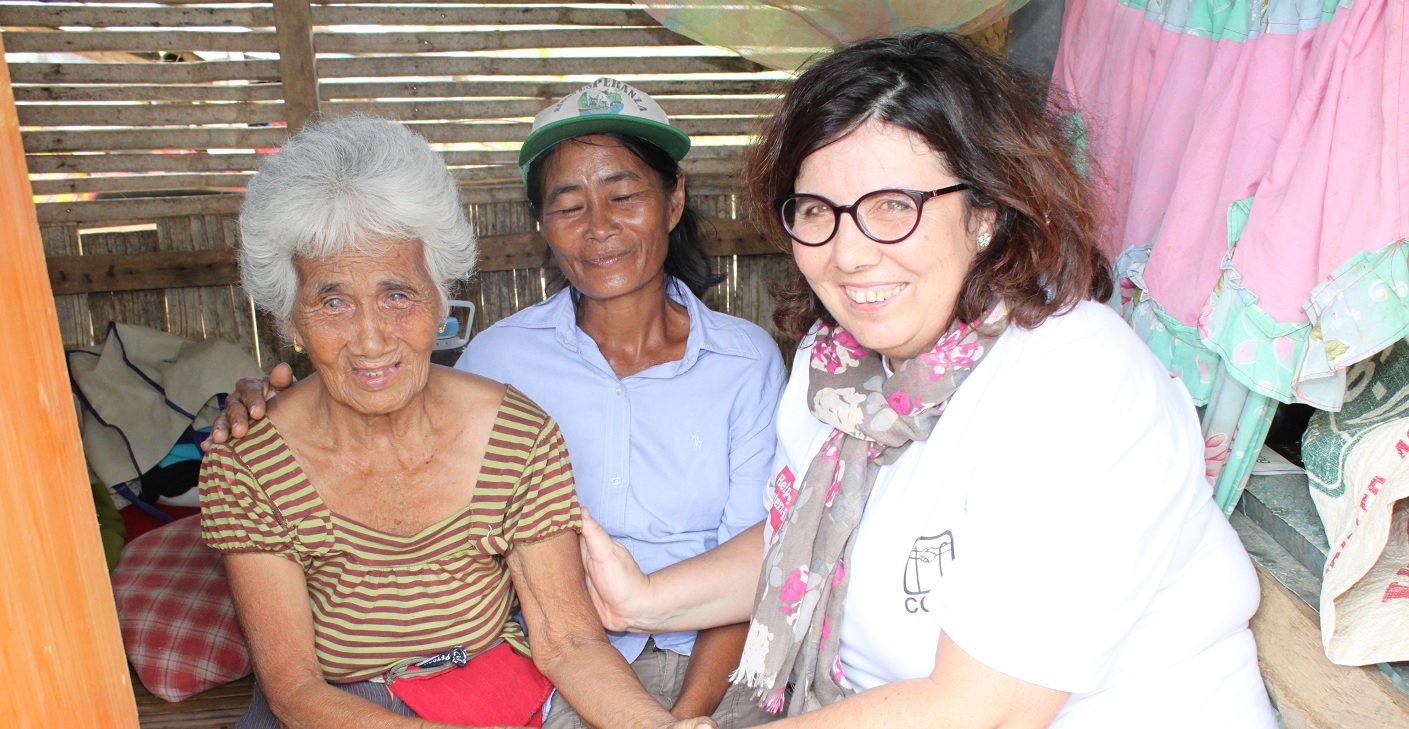 It is with much sadness that we share the news that Silvia Stefanoni, our former Deputy Chief Executive Officer, passed away on Wednesday, 16 May. She died peacefully in her sleep at home, surrounded by her family.
Silvia joined HelpAge International in January 2005 as Director of Policy and Programmes. She led the global development and expansion of the organisation, and was involved in humanitarian responses to crises including the Haiti earthquake in 2010.
In April 2013, Silvia was appointed Deputy CEO, and became acting CEO later that year. In this capacity, she oversaw HelpAge's response to Typhoon Haiyan in the Philippines, in partnership with local network member COSE and others. This is widely acknowledged as highly effective response in a challenging humanitarian crisis, and as a model for partnership working and network development.
Silvia left HelpAge in 2015 to set up her own consultancy, Development Action, and has continued to keep in close contact with staff across the organisation. Among many other pro-bono projects, she worked together with Emilia Romano to establish HelpAge Italia as an independent network member and voice for older people in Italy.
Justin Derbyshire, Chief Executive Officer of HelpAge International, said: "Silvia was a wonderful person, who was passionate, devoted to helping others and great fun to work with. She will be sorely missed."