HelpAge provides support to Ukrainian refugees in Moldova. Let's visit the town of Belts and see how one of the refugee accommodation centres works.
Hundreds of thousands of Ukrainians have arrived in Moldova since the crisis began. The Moldovan government has established centres for their accommodation in many places.
We are in one of the refugee centres are in Balti (Belts), a city in the north of Moldova, close to the border with Ukraine. It used to be a student dormitory that was vacated during the COVID pandemic.
Now it has been quickly converted into a refuge centre for those who fled Ukraine to escape the war. The centre is home to families, children, young and older people who have nowhere else to go.
Providing such a huge number of people with daily food and hygiene supplies could become a problem. HelpAge International, along with other humanitarian organisations, responded to Moldova's government's request for support.
HelpAge supplies the centres with food and other supplies needed for arriving people. We provide hot meals to refugees twice a day. In addition, we provide hygiene kits to cover the needs of refugees in these materials.
Let's see how the centre works.
Kitchen:
Bathroom:
---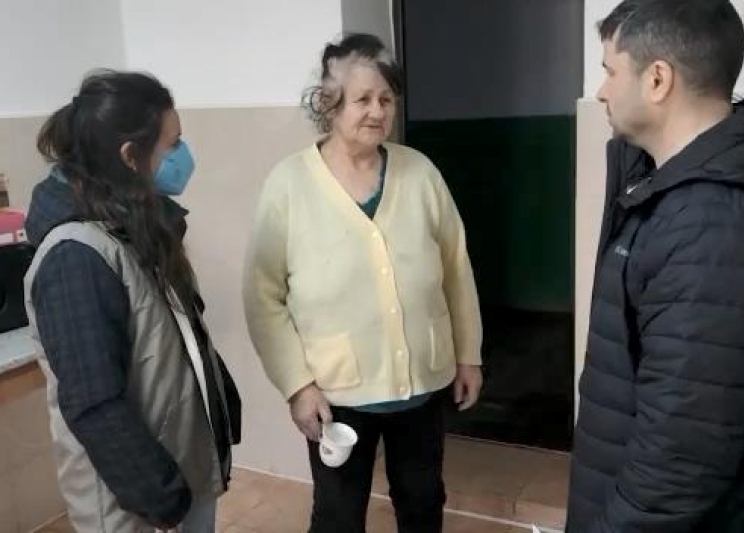 Vera, 73, arrived from Luhansk. "I came here with my daughter and granddaughter. I left my home in Ukraine and have been in Moldova for 5 days now. We were welcomed well, placed in this centre, provided with good food. The centre has all the amenities. I don't know where we will go next."
By Leticia Garcia, Humanitarian Programme Coordinator, HelpAge International
and David Bush, Head of Operations, HelpAge International