In June-July 2021, Russia went through the third wave of COVID-19, when the daily number of new cases exceeded the last year's peak, but the government is stepping up to the challenge by rolling out a widespread vaccination programme using the vaccines produced in Russia, including the famous Sputnik.
The vaccination programme in Russia is, however, marred in controversy and not universally popular. Confidence in the vaccines is low and the government is resorting to the use of carrots and sticks to encourage people to get vaccinated.
Meanwhile, the digital tactics being used by the government to promote engagement with the programme is isolating older people who are affected by the widening digital divide.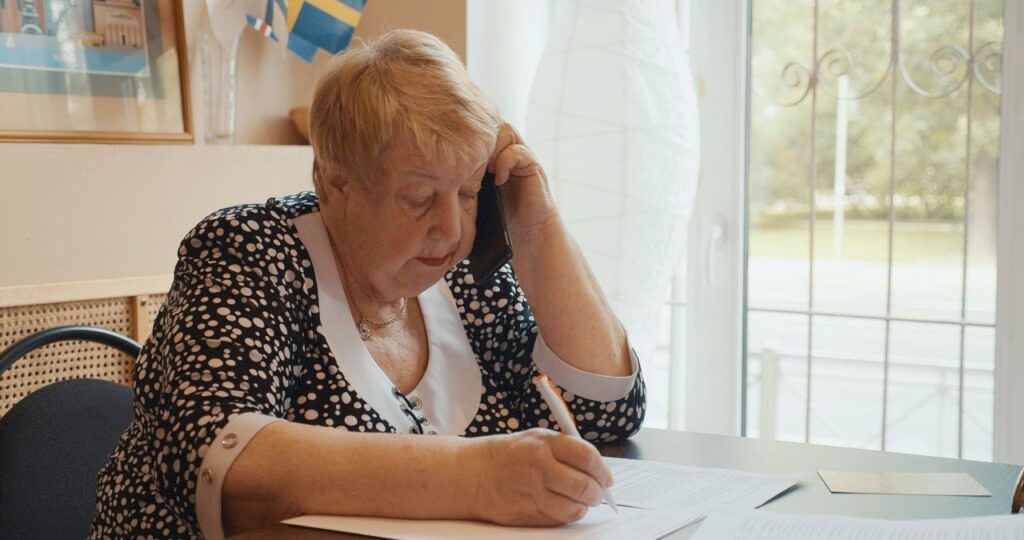 Mistrust of vaccines
It is generally not difficult to get your vaccine in Russia. Vaccination is available in various places, including medical institutions, mobile points, and shopping centres. The process works like a well-oiled conveyor belt in the large, developed cities like Moscow and St. Petersburg.
In the regions, however, the situation is more difficult. There is a shortage of vaccines in some places – caused, according to the government, by "logistical difficulties" – and medical institutions are often unprepared to receive large numbers of people. For example, in the city of Kaluga located 2 hours away from Moscow, you need to stand in line for a couple of hours to get your shot.
Most worryingly, the rate of uptake of the vaccine is poor.
Sveta Hansen, head of House of Projects, a HelpAge network member in St. Petersburg, told us: "The problem is that many, including older people, do not trust the vaccine. They think this is initial testing and are afraid of being used as guinea pigs. They believe that there may be unpredictable consequences for their existing age-related conditions. In spite of a massive government awareness campaign to support vaccines, people don't want to get vaccinated."
What do older people say?
Older people we spoke to are divided into two camps: for and against vaccines, although it is difficult to understand which group is more numerous.
Some older people who do not trust vaccines asked not to be named but 69-year-old Vladimir says openly and decisively: "I'm not going to get vaccinated. I lead a healthy lifestyle, I have strong immunity, and I just don't need a vaccine. I do not want to participate in this experiment. We are told to stay at home, not to go outside. But this is not good for the immune system."
Elena (name changed), 62, adds: "We have heard many times that even doctors do not want to get vaccinated, let alone us ordinary people."
However, Tatiana, 60, says: "I received the vaccine as soon as they became available. Yes, I was feeling unwell for a couple of days, but that's okay, I survived. I prefer to live in peace and not be afraid to get sick and go to hospital, or even worse."
Vaccination: carrot and stick
Since the spring of 2021, the government has been taking various approaches to increase people's interest in vaccines.
In Moscow, for example, several cars and even an entire apartment in the Moscow region were raffled off to people who had been vaccinated.
Apparently, these measures did not increase the popularity of vaccination, and the state switched to restrictive measures to punish those who have not been vaccinated. In some regions, people who have not been vaccinated have been restricted from working. There have been several cases in the news where some have tried to buy fake vaccination certificates.
"In in medical institutions in our city of St. Petersburg, you cannot see certain doctors unless you present a certificate of vaccination or a proof that you have a chronic disease like diabetes," says Sveta Hansen.
Digital divide
In June, the Moscow Mayor's Office stunned people with an order: restaurants could only be accessed by presenting the QR code confirming vaccination or a negative COVID test on the screen of their smartphone. After a couple of weeks and a public outcry, it was cancelled.
Such "high-tech" restrictions can have a very negative affect on older people. What if a person does not know how to use a smartphone or simply does not have one? They didn't even think about this detail.
And these are not the only digital restrictions that have been brought in by the government. For example, you can only go to a museum or theatre if you buy a ticket online; ordinary ticket offices no longer work. Older people who want to visit such facilities are simply denied access.
In addition, Russia is opening entrance to those vaccinated with the Russian vaccine abroad. But, again, at the airport you are expected to present the QR code from the screen of your smartphone. This discriminates against older migrants.
All in all, since the very beginning of the pandemic in Russia, growing inequality was compounded by a widening gap between generations. "People see that the rights of some people are being denied, while the rights of others have been expanded. This has created a strong gap in society, which is getting worse with the vaccination campaign," concludes Sveta Hansen.
By Vitaliy Konovalov, Communications Manager