June 4 marks 100 days since the start of full-scale war in Ukraine. For those in eastern Ukraine, February 24 was an escalation of a conflict they have endured for eight years. But, since then, we have seen the lives of everyone across the country changed beyond recognition.
"We decided to leave on the second day of the war… As soon as we left the station, it was hit by a rocket." Anna, 73, from Vinnytsia Oblast
Our 100 Days
To mark 100 days, HelpAge International will raise the voices of older people in #Our100Days. We will amplify the voices of older internally displaced people in and around Dnipro and Lviv, who are among the 8 million in Ukraine to have left their homes. We will give voice to older people who remain at home in battle-worn eastern Ukraine. We will share the stories of older people in Moldova, who are now among the 6.2 million refugees. And we will recognise the support other older people are giving to those who need it.
"What can I say? Every smile is difficult. This war and this situation are worse than a nightmare." Anatoly, 66, from Kramatorsk
Ukraine: World's oldest humanitarian crisis
Ukraine has the largest percentage of older people affected by conflict in a single country in the world. One quarter of the country's population are over 60-years-old, while in eastern Ukraine one in three of those needing assistance since the Russian invasion in 2014, have been over 60. This makes it the world's oldest humanitarian crisis.
"I don't know what to expect, but I'm not afraid. I am an optimist by nature. What is there to lose? We've seen it all." Ludmila, 67, from Kharkiv
Older people have specific needs that must be met
Despite this, millions of older people's needs are not being fully identified and addressed. It is time that older people were put front-and-centre of the global humanitarian response.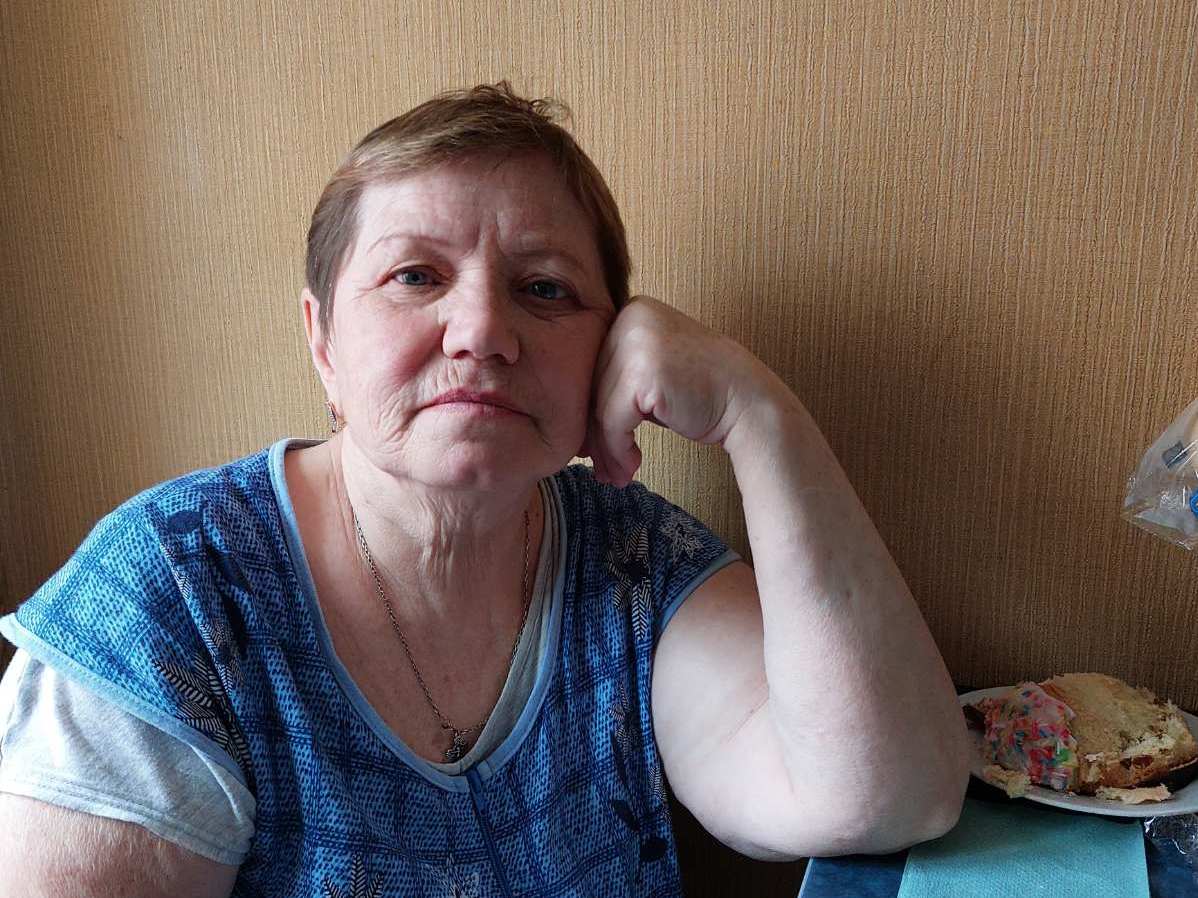 "I've already lost my home once. in 2014 when it was hit by a shell. I moved to another village, and I don't want to go anywhere now. I have decided to stay." Galina, 63, Donetsk region
HelpAge in Ukraine – working to support older people
We have been operating in eastern Ukraine since 2014. Our network of volunteers – some of them older themselves – continues to provide emotional support to older people isolated in their homes. We have also helped with delivering food and hygiene items. Programmes are being set up to support older people who are internally displaced and in care homes in Lviv, Dnipro and surrounding areas. We are also supporting refugees in Moldova and are finalising plans to support refugees in Poland.
---
Read the press release: 100 Days on: Millions of older people missing out in the response to the world`s oldest humanitarian crisis.
Find out what we're doing to help older people in Ukraine.