The publication by UN bodies of the
Global Report on Ageism
marks an important step forward in the campaign to end ageism, putting a spotlight on an issue that often goes unrecognised in society.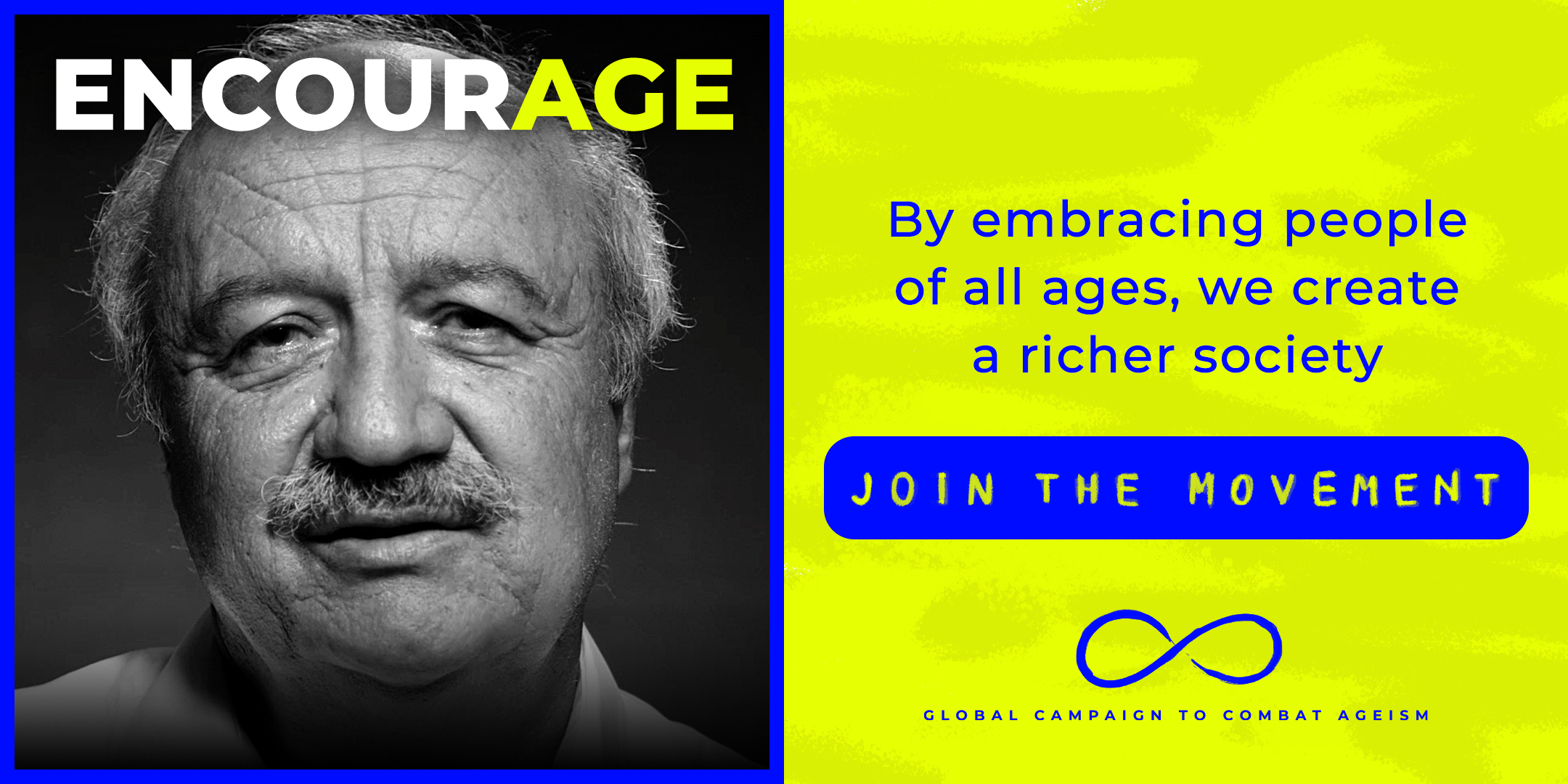 A call for a new UN convention
The call for an international convention to ensure older people's human rights are protected cannot be ignored in the light of the evidence presented in this report. It shows how ageism has seeped into many institutions and sectors of society, including those providing health and social care, in the workplace, media and the legal system.
The
UN
must respond to its own findings that underline how ageism has serious and far-reaching impacts on older people's health, well-being, and human rights.
It is time to say no to ageism
The report comes at the end of a year when COVID-19 has had a devastating toll on the lives of many older people. It highlights how the pandemic has exposed ageist stereotypes, prejudice and discrimination against older people.
It includes the nature, scale, impact and determinants of ageism. It calls on governments, UN agencies, development organisations, civil society organisations and academic and research institutions to implement strategies to tackle ageism. It also calls on individuals and communities to join the movement and challenge every instance of ageism.
Key highlights
Globally, one in two people are ageist against older people
For older people, ageism is associated with a shorter lifespan, poorer physical and mental health, slower recovery from disability and cognitive decline
Ageism contributes to poverty and financial insecurity in older age
Factors that increase the risk of perpetrating ageism against older people are being younger, male, anxious about death and less educated
Ageism costs countries billions of dollars a year and may be contributing to poverty among older people
There is progress in legislation that prohibits age discrimination, but there are gaps in international law to eliminate ageism and age discrimination in older age.
Three strategies to reduce ageism
The report identifies three strategies to reduce ageism:
Laws and policies that address age discrimination, inequality and human rights are effective in reducing ageism towards any age group.
Educational interventions to reduce ageism have been proven effective in reducing ageism.
Interventions which aim to foster interaction between different generations can help to reduce prejudice and stereotypes and are most effective in reducing ageism against older people.
Moving forward
Few of the studies used in the report were conducted in low- and middle-income countries. HelpAge echoes the report's call for more data to be collected across countries, especially in lower income countries. This must be done to understand how ageism manifests itself in different contexts and must include the voices of older people talking about their lived experiences.
Addressing ageism is critical for creating a more equal world where older people's human rights are protected.
As a next step, the UN must act on the priority the report places on the need for a new international convention on the rights of older persons. HelpAge urges governments to use the report to inform and support calls for a new convention in the meeting of the Open-ended Working Group on Ageing at the end of the month.