Older people selling assets or even begging on the street to survive:
"We buy bread and cheese and feed the children while we do not eat."
"We get sick and we no longer go to the hospital due to high transportation costs …the only thing left is for us to die."
The global food, fuel and finance crisis is having a devastating impact on millions of older people across the world. It is leaving them struggling to afford food and medical care, according to HelpAge International on the launch of a global report across 10 countries assessing the impact of this crisis on the lives of older people.
The global crisis has been fueled by a combination of factors such as COVID-19, the war in Ukraine, and climate change, alongside pre-existing issues such as poverty, inequality, and the continued impact of humanitarian crises.
"Across the world, we're hearing shocking stories of older people going hungry, selling their assets or even begging in the street to survive; this is a crisis within multiple crises," said Babken Babajanian, co-author of the report and HelpAge's Head of Income Security.
"Rising food and fuel costs together with ever-worsening financial conditions are affecting millions of people worldwide. But for older people on already low or no income, the situation is bleak."
"Older people find it especially difficult to cope with rising costs as they don't have alternative sources of income to afford food, health care and other bare essentials. Crucially, unlike many older people in the west, most of the older people interviewed for this report do not have any access to pensions or other public social safety nets that could support them to get through the crisis."
The global report,
"Things have just gotten worse" – The impact of the global food, fuel and finance crisis on older people
, is based on research carried out in Argentina, Colombia, Ethiopia, Lebanon, Malawi, Mozambique, the Philippines, Sri Lanka, Tanzania and Yemen.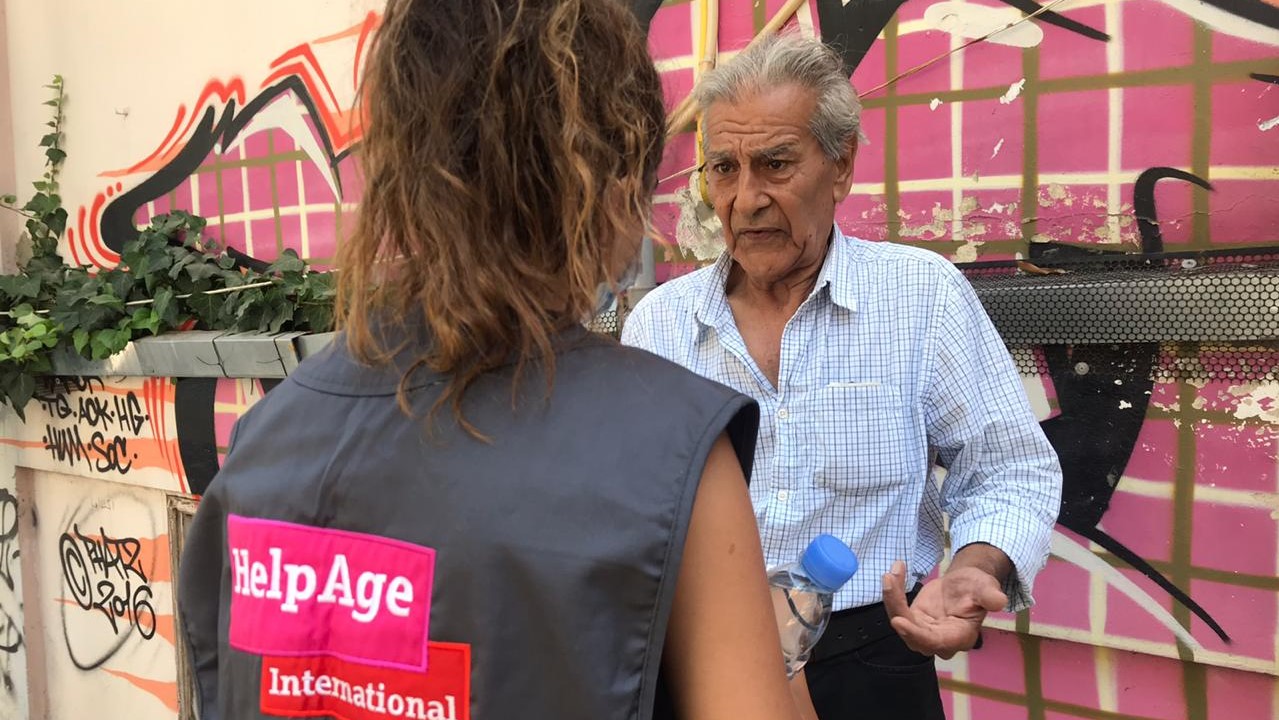 Older people skipping meals to survive
The report shows that high food prices are limiting the number of meals older people and their families are able to cook. In Malawi, where monthly food inflation reached 34 per cent in October 2022 and bread prices doubled in the same year, 97 per cent of older people reported that they had reduced the number of meals they ate each day. 82 per cent reported skipping food for an entire day.
In Lebanon where food inflation went up by 322 per cent between March and June 2022, Yasmine, an 84-year-old widow from Ain El Remmaneh, said: "My life is closer to a nightmare…We changed our diet, our lifestyle, gave up visiting our friends due to the high cost of fuel, gave up a lot of food, and tried to find alternative heating or cooling methods."
Many older people prioritise feeding their grandchildren over themselves. An older person from Sheikh Othman in Yemen said: "We buy bread and cheese and feed the children while we do not eat."
Older women worse affected than older men
The crisis is affecting both men and women. But many women work in unpaid domestic and caregiving roles, leaving them with no form of social protection, and less likely to receive pensions.
In Ethiopia, only 7.3 per cent of older people receive a pension, of whom only 10 per cent are female.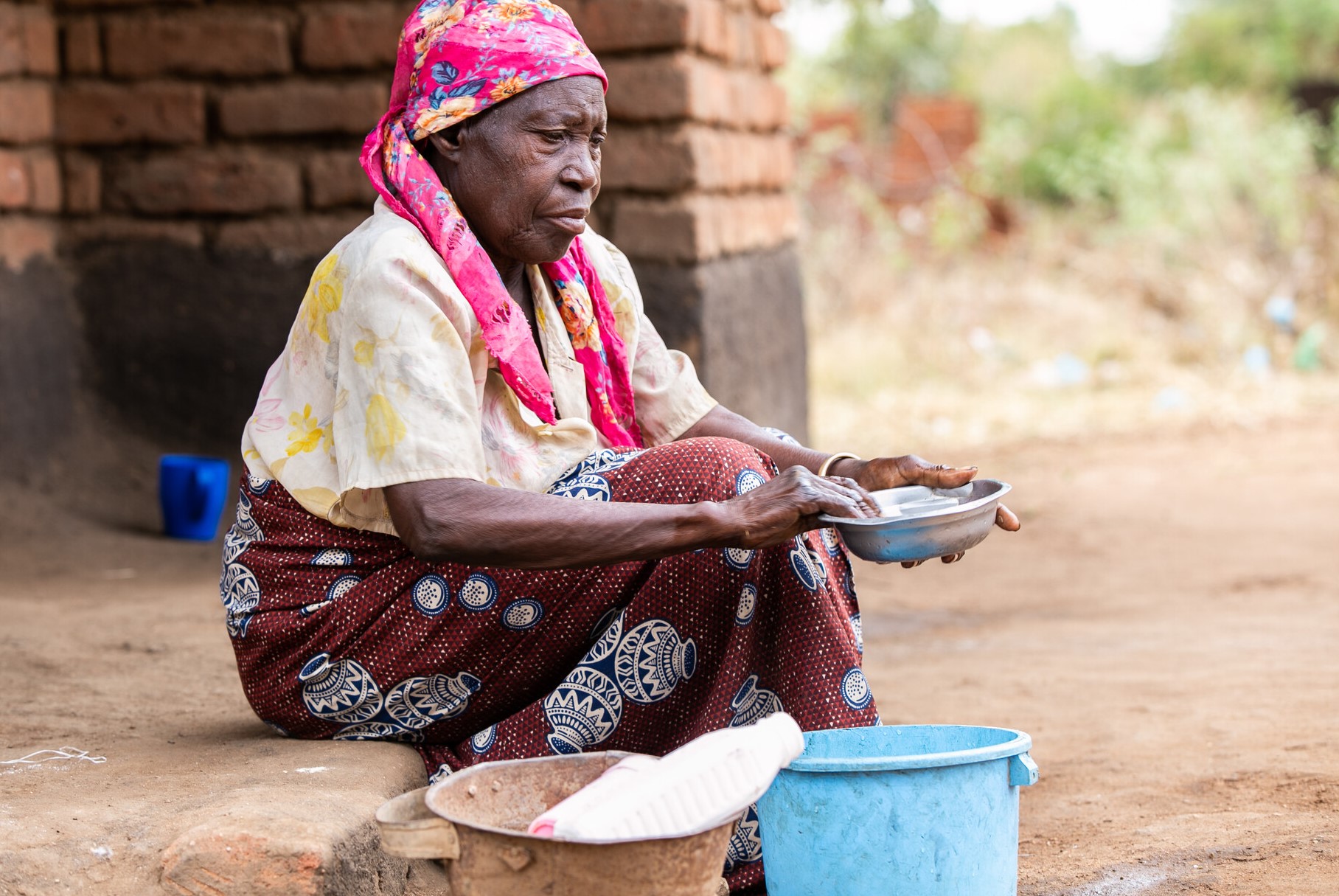 Increased medical costs puts older people's health at risk
Older people are experiencing an increase in the cost of healthcare, ranging from 35 to 70 percent, which has added to their financial burden. Higher fuel and transport costs prevent some of them from even going to hospitals and clinics to receive treatment. The provision of home-based care has also decreased in some areas.
An older person in Malawi said: "Medicine prices have gone up and it is affecting our health as older people. Sometimes we buy a lower dosage than we need because we don't have enough money… We get sick and we no longer go to the hospital due to high transportation costs and now we cannot even afford to just buy at the pharmacy; the only thing left is for us to die."
An older woman in Sheikh Othman in Yemen said: "I don't have any savings now. To the contrary, we have debts and we don't know how to cover them. Because of this crisis, I sold a bottle of gas to provide my husband with treatment."
Conflict and climate change contributing to the crisis
In Colombia, Ethiopia, Lebanon, Mozambique, Sri Lanka, Tanzania and Yemen, the research highlighted how conflict also weakens older people's ability to manage during a crisis.
Almost all countries featured in the research reported that the impact of climate change was exacerbating the crisis, including severe drought in Ethiopia and multiple cyclones in the Philippines.
Urgent action needed to protect older people
HelpAge is calling upon governments and intergovernmental agencies to:
Provide urgent humanitarian support to older people, which includes access to food, energy, healthcare and medicines and livelihood opportunities.
Strengthen social protection systems and extend pensions to help prevent and decrease poverty and vulnerability to livelihood risks.
Ensure that older people are explicitly included in humanitarian response programmes.
Babken Babajanian concluded: "The situation is pushing poor older people deeper into poverty and is reinforcing existing social and gender inequalities. Urgent assistance is needed to support older people to cope with the crisis, and pensions and other social protection measures must be established to reduce the impacts of any future shocks."
---
Read more about the impact of the global food, fuel and finance crisis on older people here.