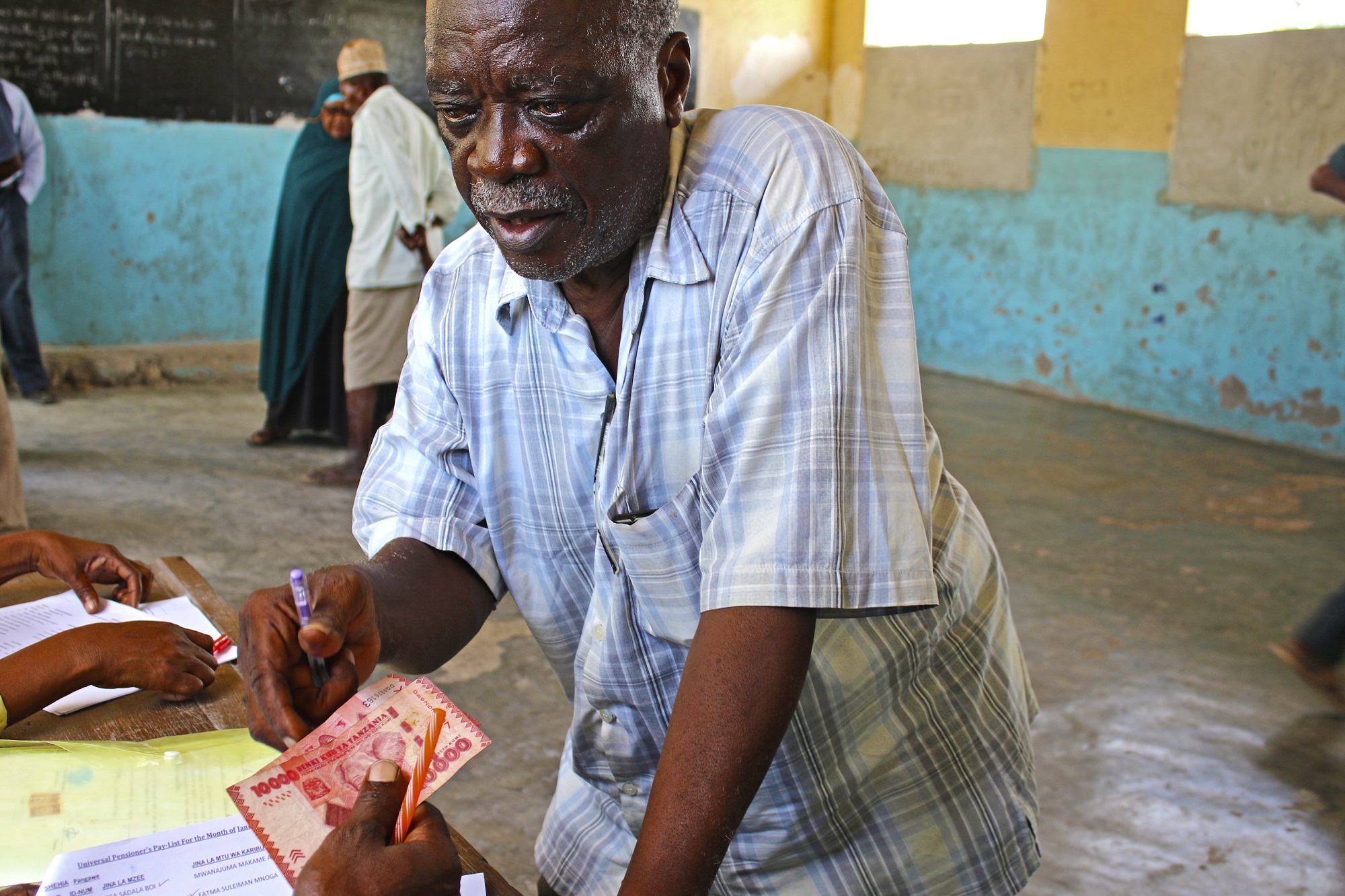 (c) Ben Small/HelpAge International
By Henry Neondo
Everyone in Kenya over the age of 70 will be entitled to a new, guaranteed monthly income after the country's Cabinet Secretary of Finance, Henry Rotich, announced the launch of a universal pension in January 2018.
Making the announcement in his 2017/18 budget speech yesterday (30 March), Mr Rotich revealed that people above 70 will get a monthly pension, but did not disclose the amount. He added that the initiative will operate alongside the existing scheme covering older people over 65 who live with a disability.
The Cabinet Secretary explained that the experience gained from the ongoing cash transfer programme for the older people helped him decide to announce a universal pension. Introduced in 2007, the Older Persons Cash Transfer provides 2,000 Kenyan shillings (US$19) every two months to people over 65 who are poor, vulnerable and not in work or receiving any other kind of income. The pilot project covers 203,000 households across three districts.
"The cash transfer programme has enabled many older people to buy food and medicine, and ensure their grandchildren can go to school, but its targeting leaves out many vulnerable people who need support. The universality of the new pension will help to address this," said George Kamau, Hunger Safety Net Programme Manager at HelpAge International.
Charles Knox-Vydmanov, Social Protection Policy Adviser at HelpAge, added: "This news is part of a growing trend of more and more countries expanding social pensions across the region. It comes hot on the heels of the new universal pension in Zanzibar, which also looks set to be replicated on the Tanzania mainland, while Uganda's government is in the process of rolling out a senior citizens' grant.
"The fact the scheme is universal is hugely significant. It reflects the many benefits of universal cash transfers, and avoids the major issues associated with schemes that target the poorest and most vulnerable."
Besides the universal pension, Mr Rotich announced in his budget that older people 70 and over will be entitled to health insurance coverage through the state-run National Hospital Insurance Fund. This is particularly significant as
last January the fund was expanded
to cover chronic diseases such as diabetes, hypertension and cancer – conditions common among older people.