(c) Simon Rawles/Age International
By Ben Small
Older people in Sierra Leone are rebuilding their livelihoods and experiencing greater levels of dignity and respect in their communities in the wake of the Ebola outbreak, with the help of a HelpAge International programme that has brought older and younger generations together.
The new report Breaking the age barrier: Lessons from an intergenerational livelihoods programme in Sierra Leone looks at the design and impact of this initiative, which we delivered in collaboration with Age International and Restless Development.
What impact did Ebola have on older people in Sierra Leone?
After years of civil conflict, Sierra Leone was already economically and socially unstable when the Ebola crisis hit in 2014. This was exacerbated when the virus went on to infect over 14,000 people and kill nearly 4,000.
The weakened immune systems of many people aged 65 and over left them much more susceptible, and they were more reliant on the community and government services that broke down as the emergency gripped the country.
Many older people whose adult children were killed during the Ebola outbreak found themselves looking after orphaned grandchildren too. They had to deal with the emotional toll of losing their loved ones, as well as the financial strain of taking care of their grandchildren on a low income and with little family support.
How did we help rebuild older people's livelihoods?
Working with youth-focused agency Restless Development, we brought together 30 young volunteers for two weeks training on business and teaching skills, and tasked them with imparting this knowledge to older people to support them starting their own businesses.
The volunteers helped establish 85 older people's associations (OPAs) across 60 communities in the Moyamba and Bonthe districts in south-west Sierra Leone. They assisted the OPAs to create savings deposits and, using this cash and the interest gained, they supported the issuing of 1,700 village savings loans to members.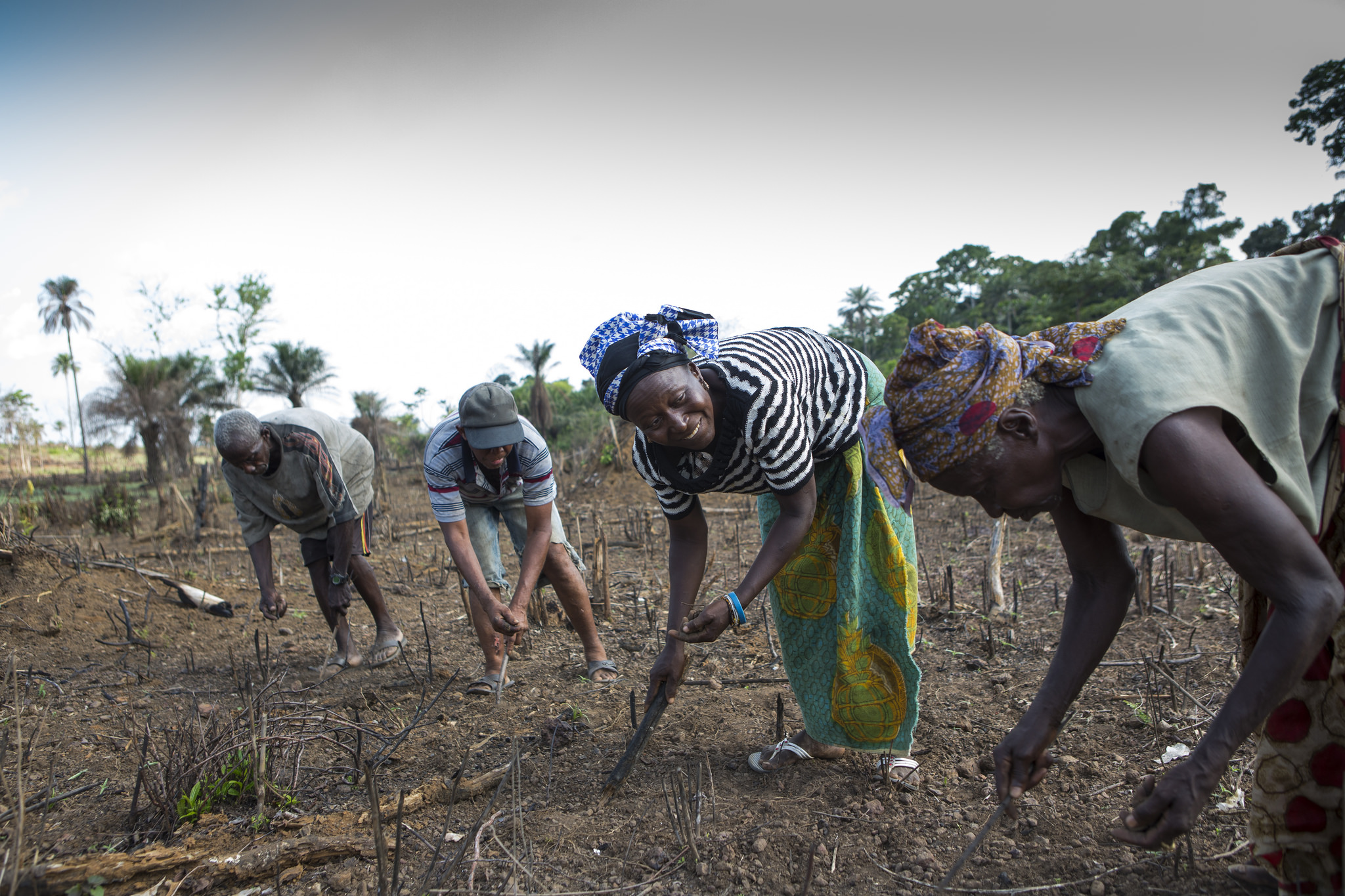 (c) Simon Rawles/Age International
Older people set up small enterprises selling goods such as rice, soap and palm oil, while a number of communities initiated collective groundnut or rice farms. Once they had made enough money, they paid back their loans to the community group with a small amount of interest, which was used to issue further loans to members.
The volunteers supported the older people's business development for nine months, then two mentors were selected in each community to provide ongoing advice to the OPAs once the programme ended.
Eighty-year-old Mamie Morie was able to get her soap business going again with a loan of 140,000 leones (£14.66), and she has now taught her 22-year-old granddaughter Jebbe how to make soap so she can help run the operation.
"Since we started, the money I have been earning from the group is what I have been using to help me prepare my soap," she explained.
"I then pay my loan back, and whatever is left is what I have to feed myself and run my home. Sometimes I save money to buy medication."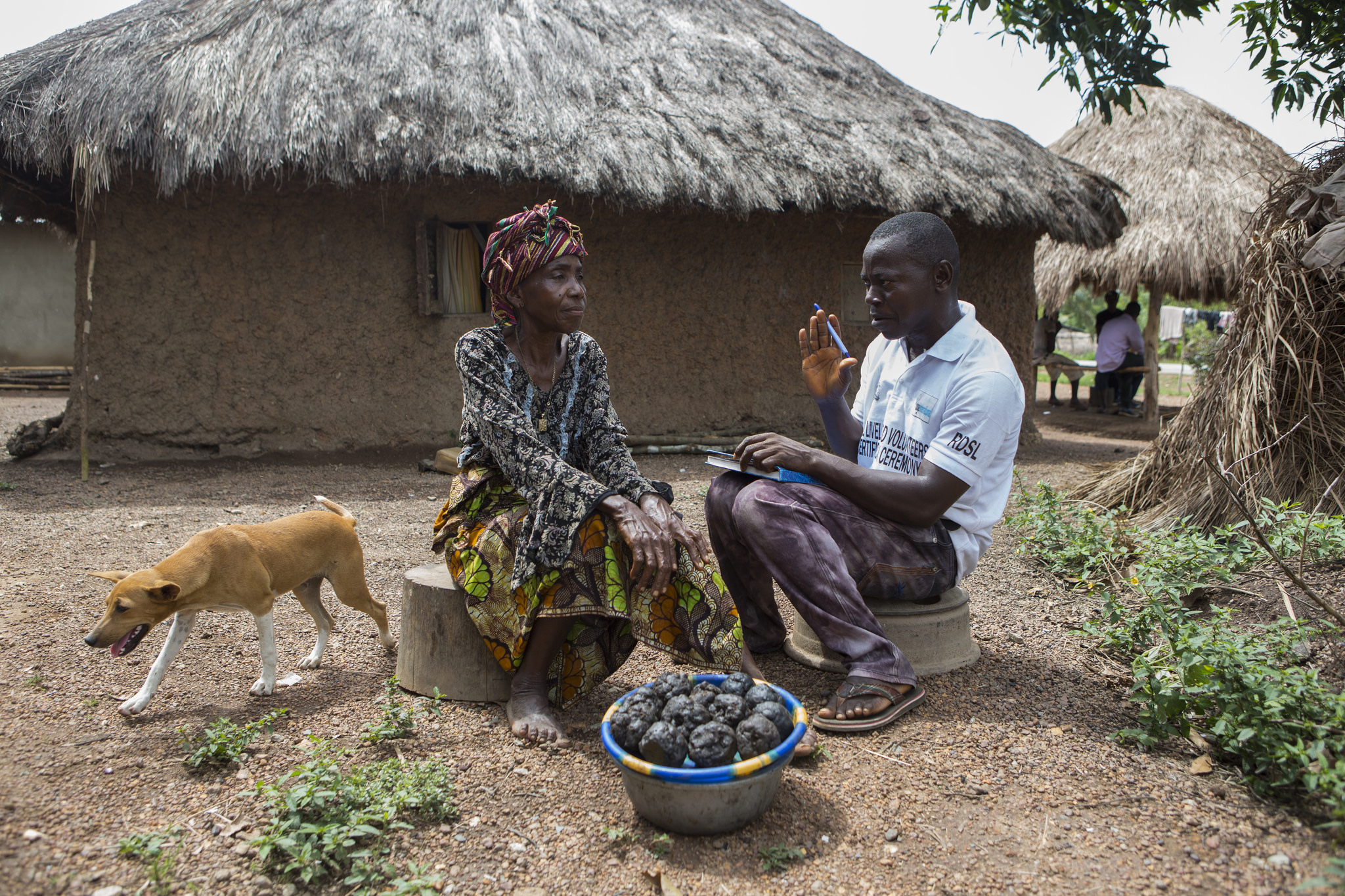 (c) Simon Rawles/Age International
With these businesses, older people had their own source of income to spend on what they need most, as well as to support the rest of their household. But the direct financial benefit was not the only positive to come out of the programme.
Developing unity in the community
"The unity we have amongst ourselves is actually more important even than the finance," said an OPA member in Kawela.
Older people said that coming together as a group improved emotional and social wellbeing, reduced quarrels in the community, and encouraged members to resolve their differences and support one another in times of need.
In a number of communities, OPA rules stipulate if a member falls ill, each person will contribute a fixed amount of money to support their recovery. Similarly, if a member dies, cash will be provided to their family to help cover the funeral costs.
With their improved financial standing and reduced dependency, older people report being treated better in their communities. They are greeted positively in public, included in community meetings, and consulted directly on decisions that impact them and their family.
This had a particularly profound impact on older women. The selection system for OPA members honed in on the most vulnerable, and this meant a lot of widowed women who were isolated on the margins of communities were included.
The OPAs gave these women access to a social support network, and the opportunity to earn an income and boost their standing in society.
Unexpectedly, a small number of communities even said the programme led to a reduction in witchcraft accusations. These are overwhelmingly made about these vulnerable older women, and by tackling the poverty and isolation that fuels these allegations, the instances of older women being called witches fell.
Inspiring Sierra Leone's youth
While the programme directly encouraged older people to better manage their money, it also proved to have a positive impact on the youth's financial attitudes and behaviours.
There is not much of a culture of saving in Sierra Leone. Most people believe their children will take care of them when they reach older age. But seeing the impact the loans were having on OPA members in their communities, many younger people were inspired to start saving.
"The spirit of saving has been induced in us by our relatives in the OPA," said one 25-year-old in in Njama.
In one-third of the communities, young people formed their own savings groups, emulating the OPA model. Many specifically cited the need to plan for their later years as the motivation.
Challenging misconceptions between generations
Both the volunteers and the older people involved in the programme revealed they prejudices about each other before the programme started. The youth doubted older people's capacity to learn and start their own businesses, while the OPA members were sceptical about what young people could teach them.
Through the volunteer training and the experience of working with one another, these misgivings were turned on their head.
They were taught to be encouraging and patient with older people they were teaching, and to use storytelling and discussions to get their message across effectively.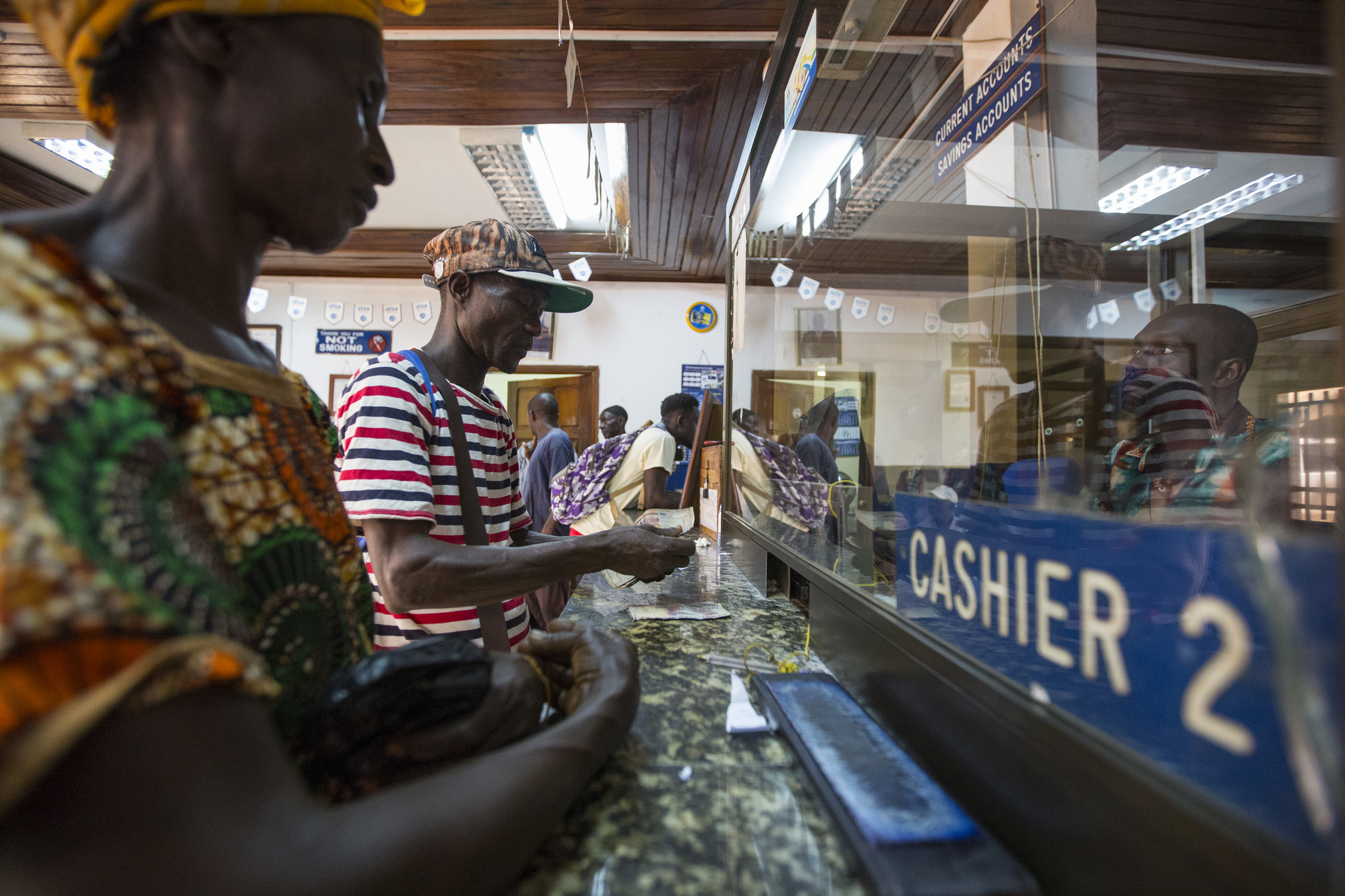 (c) Simon Rawles/Age International
"[The volunteers] came even during the heavy rains. Whatever they were taught, they [in turn] taught us, and they earned [our] respect," said an older man from Yoni.
One volunteer from Mano added: "I have no iota of doubt within me about the older people. Of course I know they can do it."
Theresa Monrovia, treasurer at the Nguala OPA, was hugely positive about the strength she believes the programme has brought to her community.
"There is a strong bond; [the young and the old] now have love for each other," she said.
"We embrace each other, we play, we laugh … whatever we do, we do it in one voice."
Read the full Breaking the age barrier: Lessons from an intergenerational livelihoods programme in Sierra Leone report to find out more.