Since the start of the Russian invasion of Ukraine, more than three million people have passed through Lviv, a city in the west where the borders of five neighbouring countries converge. Most travel further into Europe becoming refugees, but the city and its surroundings has taken in around 500,000 internally displaced persons (IDPs) since the start of the conflict, according to official data, and there are probably even more.
The central bus station, schools, and even theatres have been converted into collective quarters for those who fled from the embattled areas, including many older people.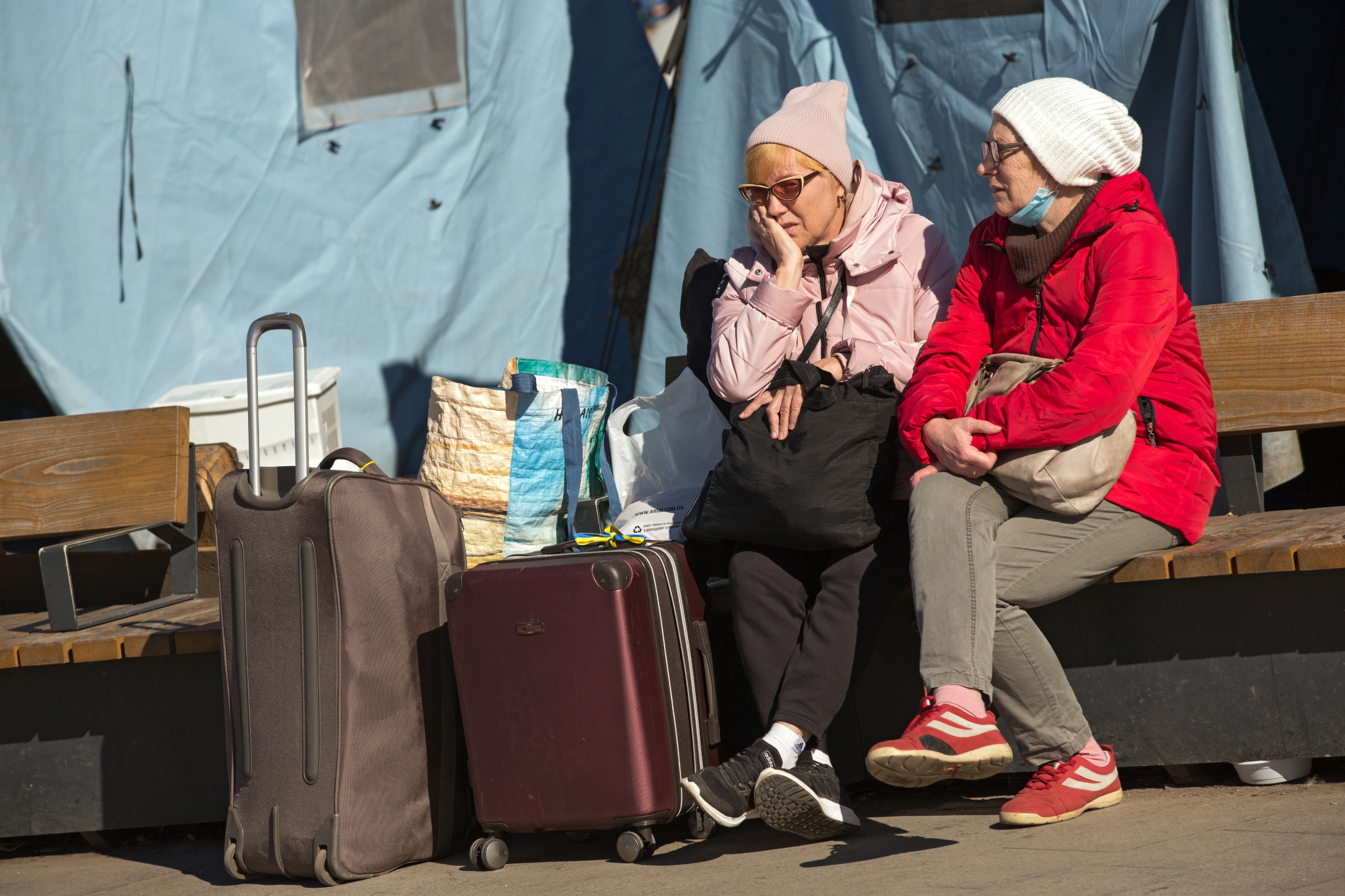 We meet older people who ended up in Lviv fleeing from the war.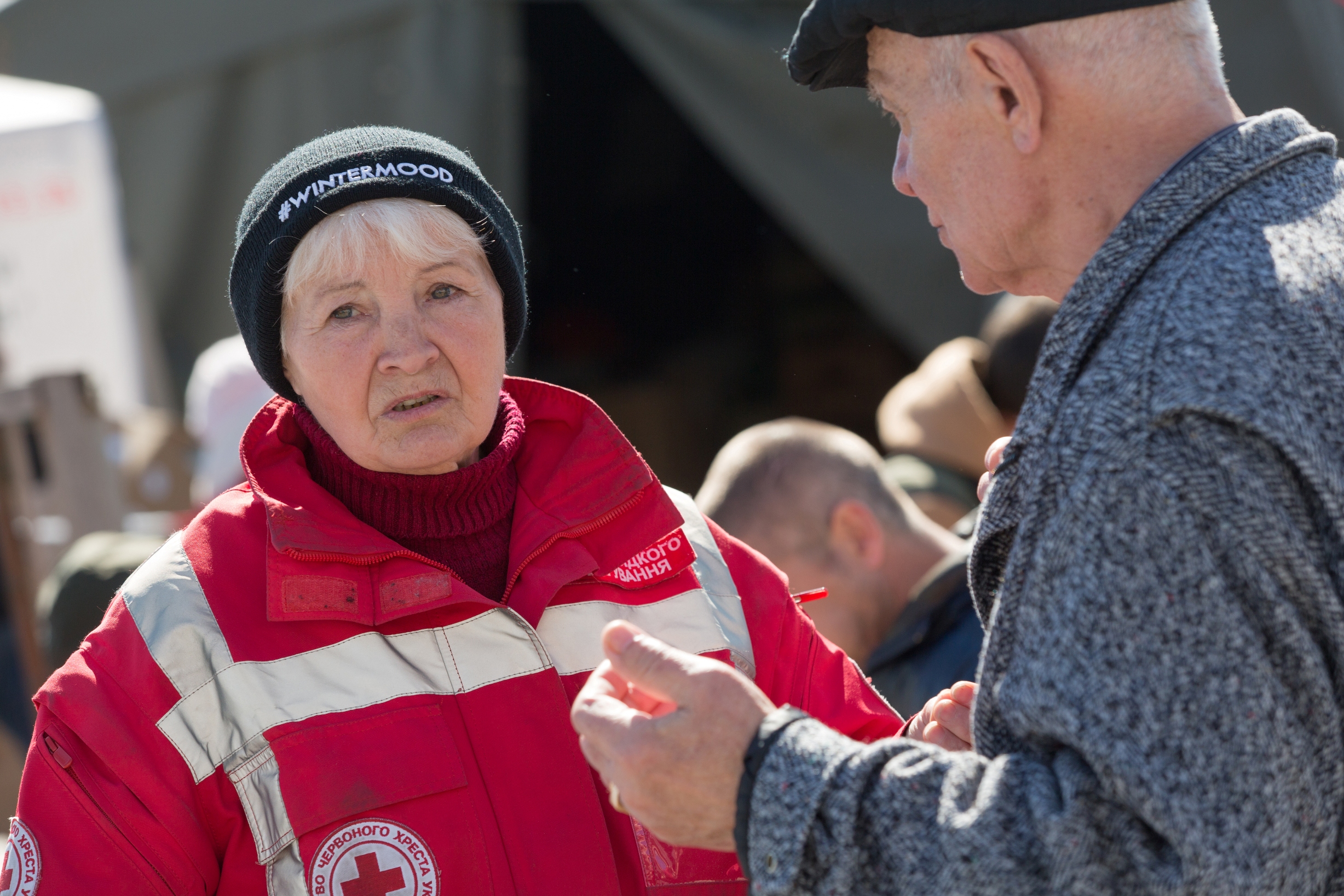 Nina, 70, from Mykolaiv
"I took the so-called evacuation train to Lviv via Odessa. The journey was not safe, as there were bombings along the way. The train was packed full of people and their pets. I stood in the corridor.
Now I live here in Lviv with my daughter's family.
Since March 15, I have been working as a volunteer at the train station as I have attended nursing courses and have care-giving experience, after looking after my late husband for 20 years.
I do health checks, and provide information about where and when they can find food, and, of course, accommodation, as well as the schedule of buses that take people onto Poland.
There are people who fled in panic and took almost nothing with them, and those who were better prepared. But they are all mentally stressed. Everyone has their own war on their mind.
I had an older lady who just thought she was on an adventure trip. "We will finally visit Europe," she said. Or a young woman with a child, who immediately threw herself on the ground in a panic when the air raid sirens started howling.
I come almost every day, six days a week. The shift lasts four hours, but I usually stay a little longer. It helps me a lot to cope with the situation and not think all the time."
Anatoly, 66, from Kramatorsk
"My city was shelled with artillery and rockets from the first day of the war. I left Kramatorsk by train through Kyiv. We were travelling for 24 hours. It was very crowded.
In the beginning I was housed in a theatre downtown for a few days. I now live in a gym at the Lviv Polytechnic University, turned into a temporary shelter.
Here we are provided with everything we need, but it is very uncomfortable when there are so many people in such a small space.
What can I say? Every smile is difficult. This war and this situation are worse than a nightmare.
I don't even know if the house I lived in is still standing. Where should I go?"
Ludmila, 67, from Kharkiv
"I lost my leg to diabetes and use a wheelchair.
The situation in Kharkiv was very difficult, terrible. We were shelled daily by artillery and rockets. There was no electricity, no light. Of course, everyone was scared. We had to hide in the basement. I couldn't get down to the basement without help.
Our house in Kharkiv was partially destroyed.
I arrived in Lviv on the evacuation train. We want to continue to Poland, as soon as possible. There are buses over there. We'll take the next one. To Warsaw, Krakow, Wroclaw? I do not care.
I am traveling with my daughter in law. We don't have anything besides this suitcase and my wheelchair.
I don't know what to expect, but I'm not afraid. I am an optimist by nature. What is there to lose? We've seen it all."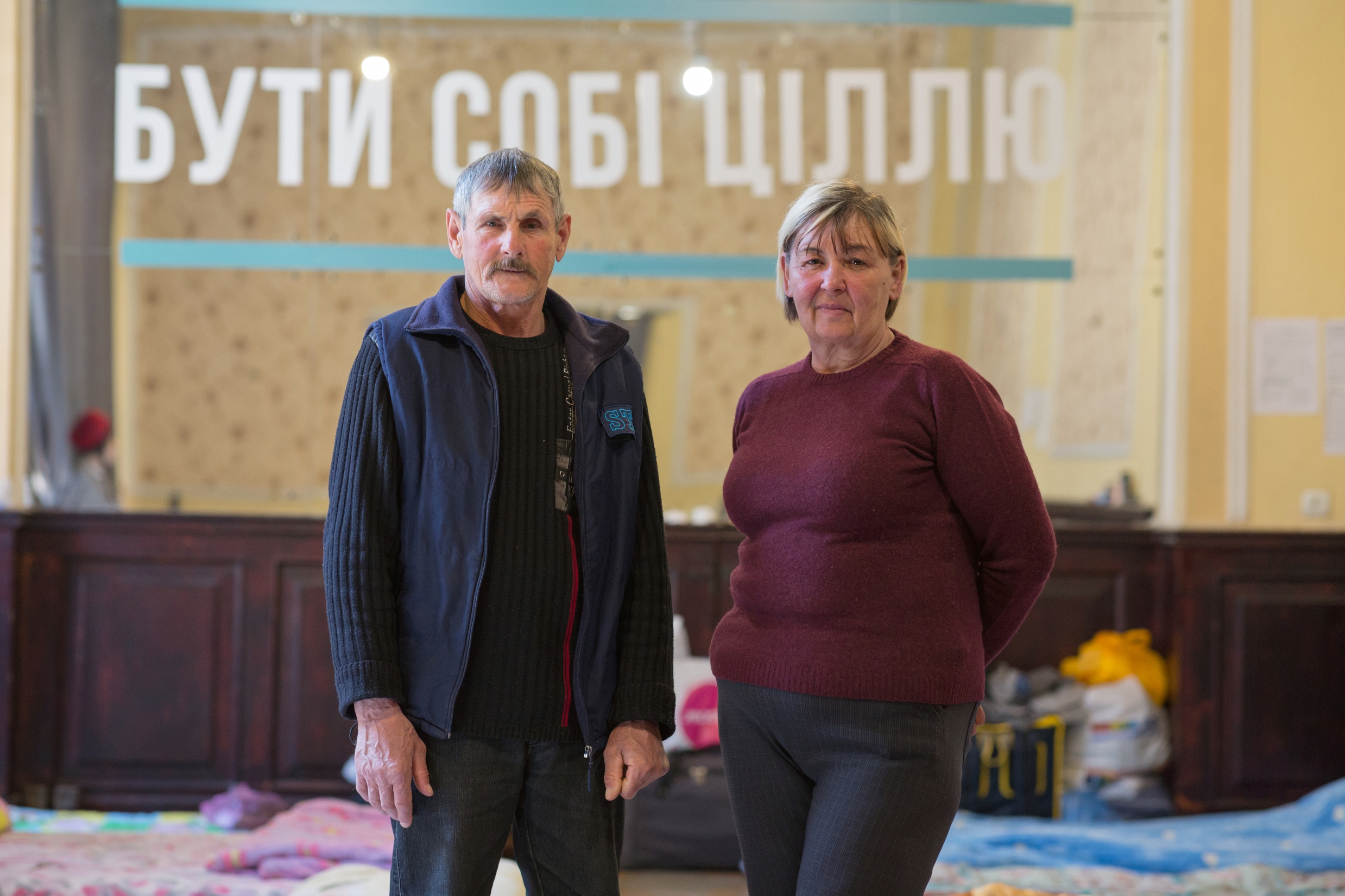 Mykola, 59, and Tetiana, 60, from Mykolaiv area
"Our city is very close to the war zone and is constantly being shelled by the Russians. They even shelled our village with artillery. Our neighbour's house was hit and completely destroyed. Our roof was damaged, but we can fix it.
The trip to Lviv took us three full days. It was dangerous, especially in the beginning. We had to go to Odessa by bus first. The bus had to make numerous detours. We were always afraid. There were roadblocks and no one knew exactly where the Russians were. Then we got on the train and came here. That trip alone took us 24 hours.
We are now accommodated with almost 100 others in the Lesi Theatre in Lviv.
At home, we have two cows, calves and chickens on the farm. Our neighbour is now taking care of them. But we want and need to go back because the farm is our livelihood."
The case studies were gathered by Christoph Ernesti and Stefan Trappe for HelpAge International.
---
Find out what we're doing to help older people in Ukraine.