On 29 November 2022, Samuel Wood, Head of Humanitarian at Helpage International met His Majesty, King Charles. On the agenda was the life-changing impact of funds given by the UK public to global disasters and crises, and the effect of climate change on the world's most vulnerable communities.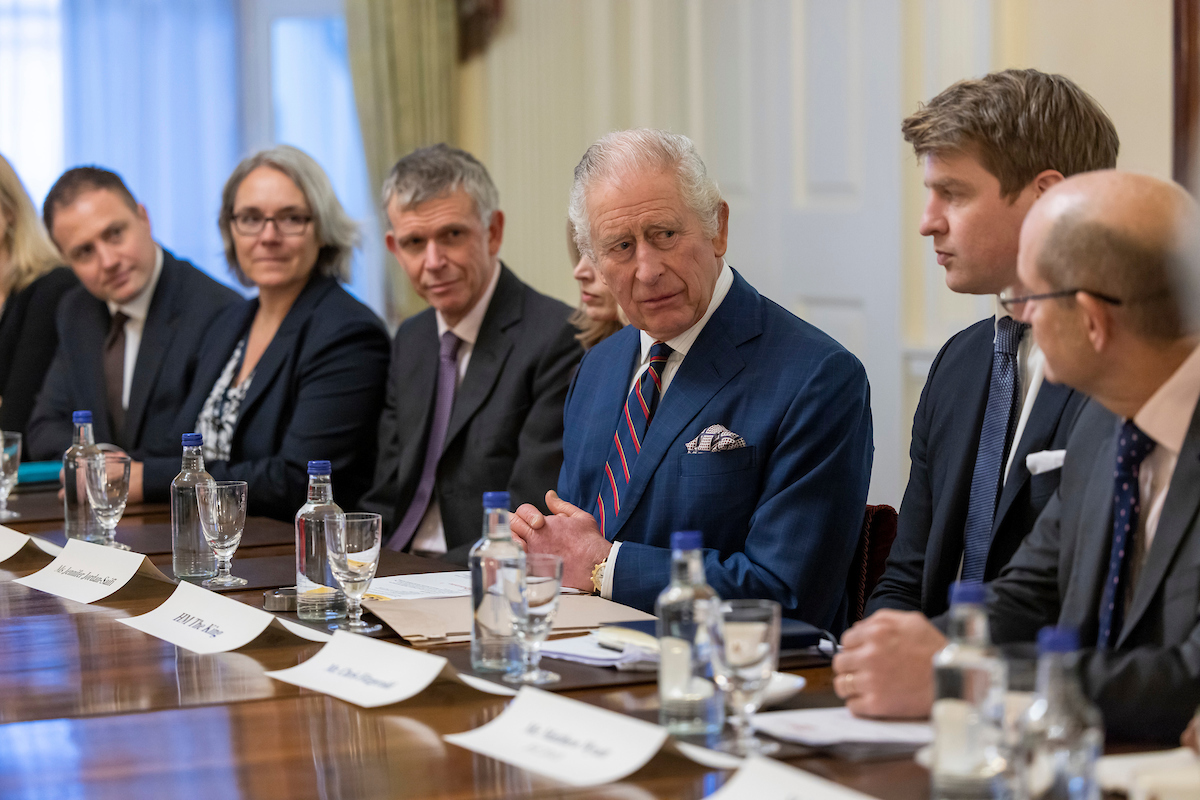 At the meeting, Samuel was representing our partner Age International who is one of the 15 charities that make up the Disaster Emergency Committee (DEC). The DEC raises funds quickly and efficiently at times of crisis overseas. Its recent Pakistan Flood Appeal has raised an astounding £38 million to date.
The November 29 meeting focused on current humanitarian crises around the world, starting with the Pakistan floods, where devastating floods this September left vast swathes of the country under water and millions of citizens in dire need of help. Helpage, through its local partners, is responding in Pakistan, providing food, shelter, basic health care, and cash to older people who have lost everything in the floods.
The DEC charities also spoke to His Majesty about the urgent need for help in East Africa, a region suffering from a hunger crisis due to extreme drought and changing weather patterns. Helpage is already working in Ethiopia, Kenya, Somalia and South Sudan, where the drought has annihilated millions of livestock and destroyed crops and harvests.
The DEC meeting with The King also included discussions on the situations in Afghanistan and Ukraine, both countries where Helpage is carrying out its life-saving humanitarian work with local partners.
Samuel Wood said of his meeting with The King:
'It was a privilege to meet King Charles at Buckingham Palace. He was extremely attentive and interested in the situation in Ukraine for older people, and the challenges faced by those on the front lines delivering aid there. He was amazed by the impact of our humanitarian work on thousands of people in and around Ukraine and conveyed his deep respect and admiration for the work we are doing in the country.'
---
Learn how we support older people during crisis and emergencies.