The Federal Government of Ethiopia ratified the African Union (AU) Protocol on the rights of older people on 9 July 2020, becoming the third country to do so after Lesotho and Benin. The decision is commendable by Ethiopia's government.
The ratification comes in the context of the COVID-19 pandemic which has exposed and deepened the violation of older people's rights. This decision will help the country make deliberate and systematic efforts towards protecting the dignity and rights of older people as well as contributing to collective actions needed by the AU member states.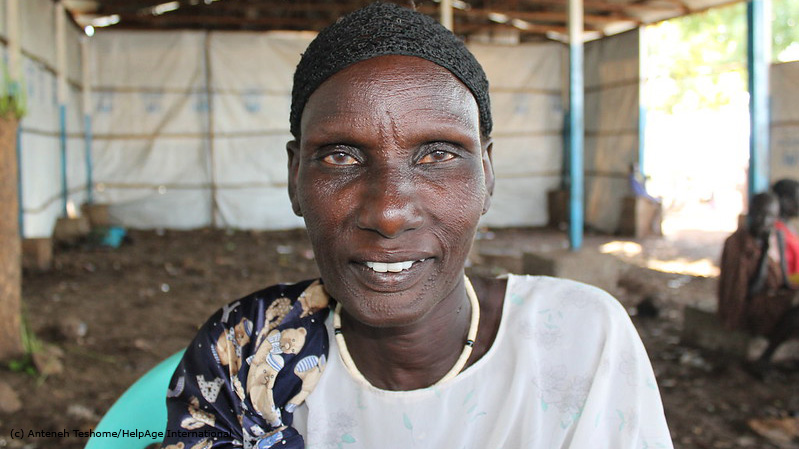 HelpAge Ethiopia Country director, Sisay Seyoum, congratulated the government and said the move demonstrates a sustained positive political will towards the wellbeing and dignity of its older women and men:
"We have had fruitful engagements with the government who has an open-door policy to listen to the needs of older people. On behalf of the older people and the HelpAge network in Ethiopia, I wish to thank the government and look forward to a continued collaboration during the implementation of the provisions of the Protoco," said Sisay Seyoum.
According to Carole Agengo, Africa Regional Director at HelpAge International, the signing of the AU Protocol to the African Charter on Human and People's Rights on the Rights of Older Persons in Africa calls on other African governments to follow Ethiopia's example, and show the same commitment to the rights and welfare of their ageing women and men. The ratification by Ethiopia means that 12 more countries need to ratify the Protocol for it to come into force and be binding for all Member States of the AU.
Ethiopia hosts the African Union Commission headquarters in its capital, Addis Ababa. It is a young country with 46 per cent of the population under the age of 14, but has the second highest population of older people in the continent, with more than five per cent of the 100 million Ethiopians being 60 years or more. This proportion of older people is anticipated to nearly double to nine per cent by 2050.
Adopted in January 2016, the Protocol on the Rights of Older Persons is the result of many years of consultation and brought to the fore commitments made by African States in the 2002 AU Policy Framework and Plan of Action on Ageing and the African Charter for Human Rights.
---
For more details and to set-up and interview with Mr Sisay Seyoum, please contact Anteneh Teshome, Communications Officer, HelpAge Ethiopia at anteneh.teshome@helpage.org or +251911735092.