Rose Gahire, Vice Chair of HelpAge International's network member Nsindagiza in Kigali, Rwanda attended the 67th Session of the UN Commission on the Status of Women in New York in March 2023, as part of the 
HelpAge delegation
.
She had the opportunity to provide a statement during the General Discussion on the challenges faced by older women in lower and middle-income countries in relation to innovation and technological change, and education in the digital age. She highlighted the importance of engaging older women often overlooked in discussions concerning gender equality and women's empowerment. Below is her statement.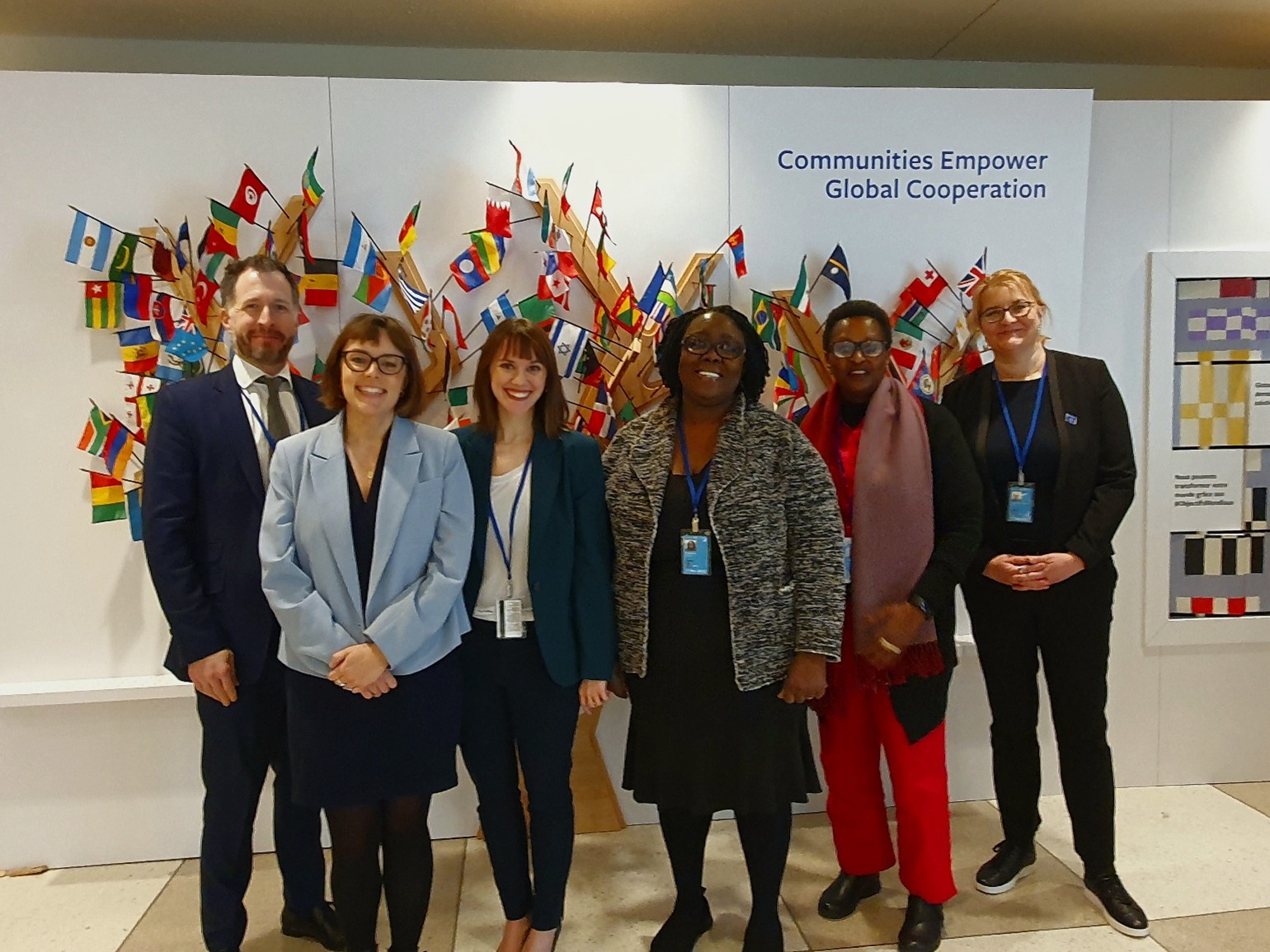 Thank you for giving me the floor. I represent HelpAge International and the HelpAge Global Network which is a worldwide alliance standing up for the rights of older people. With 171 members in 90 countries, the HelpAge Global Network works with older people in low and middle-income countries for better services and policies and changes in the behaviours and attitudes towards old age.
'Leaving no one behind' also means leaving no one offline. Digital inclusion is now fundamental for social inclusion. Yet older women, and particularly older women living with disabilities, do not have equal access to the digital world.
Digital exclusion in older age rises from a lack of access to digital devices and the internet, inadequate financial resources and limited digital literacy skills. These challenges are often greater for older women living in rural or remote areas. The COVID-19 pandemic has also further brought to light this digital divide.
AI technologies perpetuate gender and age biases, particularly in areas such as employment and financial services.
Stereotypes and prejudice about older women's ability and willingness to use digital technologies are widespread. Yet many older women are able and willing to learn digital skills. The exclusion of older women from lifelong learning is a denial of their right to education and prevents the realisation of other rights, such as the rights to work, to fully participate in civic and political life, and to health.
Older women's digital inclusion can be a driver for making new connections with people of different ages in different spaces. As well as gaining access to online services, digital skills can increase older women's access to decent work. While digitalisation can strengthen older women's connections, it could also be a driver for social isolation and loneliness. We need a better understanding of digital divides, digital harms, and whether virtual connections should supplement face-to-face social connections.
To promote older women's digital inclusion, key factors are access to digital learning, age-friendly design of digital services, ageism-free, ethical and safe digital environments that embrace the diversity of older women. For those who cannot connect digitally it is essential that they can continue to access all public services in-person.
We need to encourage intergenerational collaboration, to bridge the digital divide and break down social and cultural barriers to ensure that women of all ages have equal access to technology and the skills they need to use it effectively. Intergenerational action can also foster a culture of lifelong learning.
Specifically engaging older women in the design of policies and programmes can help ensure that initiatives are designed in a way that supports the needs of women of all ages, contributing to a more inclusive and equitable future.