Cyclone Idai has swept through Mozambique, Malawi and Zimbabwe, killing hundreds of people and leaving a trail of destruction affecting an estimated 2.6 million people. More than 400,000 have lost their homes, and as heavy rainfall continues, the UN predicts one of the worst weather-related disasters on record.
HelpAge International and its network members are working with partners and agencies on the ground to ensure that older people are included in the humanitarian response.
Older women and men, particularly those living alone and those with disabilities, tend to be neglected or left behind in emergencies, and it is vital that their needs and rights are understood and adequately addressed. HelpAge and its partners are deploying multidisciplinary outreach teams including health and social workers to support those most at risk.
Andrew Collodel, HelpAge's Head of Humanitarian, said: "Time is critical and lives are in danger. Many older women and men are sleeping rough in makeshift shelters, often without water, food and medication that is crucial for their health.
"We need to provide immediate life-saving support to those most at risk, but we also need to work with other agencies and donors to ensure that older people are not ignored, that their voices are heard, and their needs and rights are recognised both in the immediate response, and the longer-term support to rebuild lives and communities."
Our response
Mozambique
The city of Beira is short of clean water, food, medical care and communication, and several villages have been cut off by a tidal surge. HelpAge's country team and partners are reaching out to older people in the affected communities to assess and meet their urgent needs.
Ferdinando Almeida, HelpAge's Programme Coordinator in Mozambique, said: "This is the most devastating natural disaster the region has experienced in living memory. Older people and their families are among those most affected by the floods. We desperately need help to alleviate the suffering of the people most at risk."
Malawi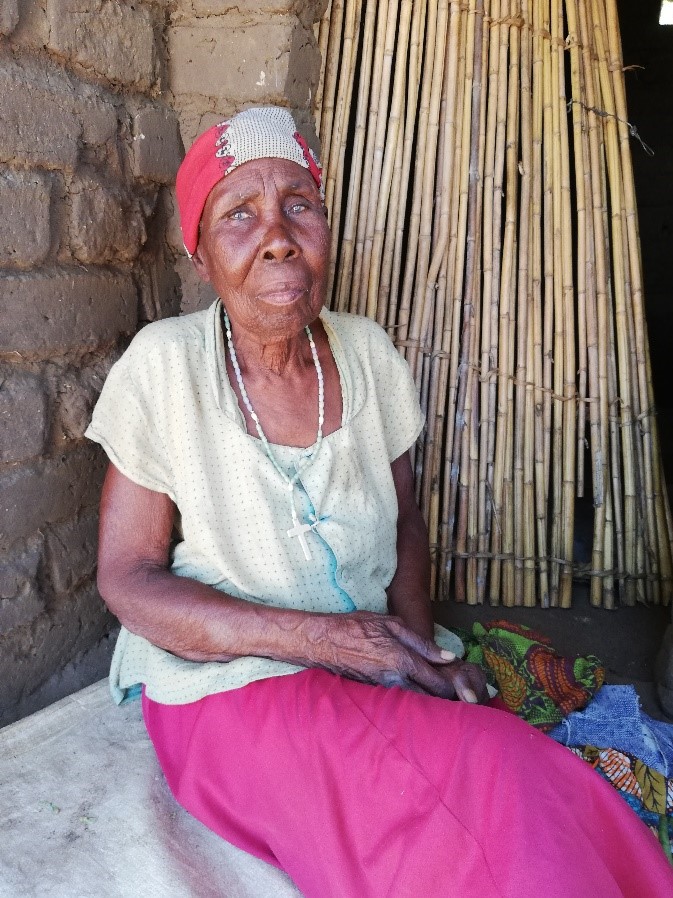 Thousands of people in Malawi are homeless, crops have been destroyed and livestock washed away. The lives of those like 89-year-old Agnes have been devasted. Her home collapsed around her while she was sleeping and washed away. She was rescued and taken to safety in a camp, but she injured her legs during the flood and can no longer walk. She needs medical attention, but the clinic is an hour away. "I have been left with unending poverty," she said. "All I want right now is help to construct another shelter."
HelpAge has received funding for MANEPO, our network member in Malawi, to assess older people's needs and address immediate issues, such as providing clean water and shelter in the worst affected areas.
Andrew Kavala, executive director of MANEPO, said: "The intensity and severity of the cyclone and subsequent floods have hit older people especially hard. Many have tragically died and hundreds have been made homeless. We need all the help we can get to reach the survivors, and to help them rebuild their lives."
Download the rapid needs assessment for Malawi.
Zimbabwe
HelpAge is working with our network and partners to undertake a rapid needs assessment and send outreach teams to respond to urgent needs.
Donate now
If you live in the UK, please donate through our UK partner Age International. If you live outside the UK, please donate here.