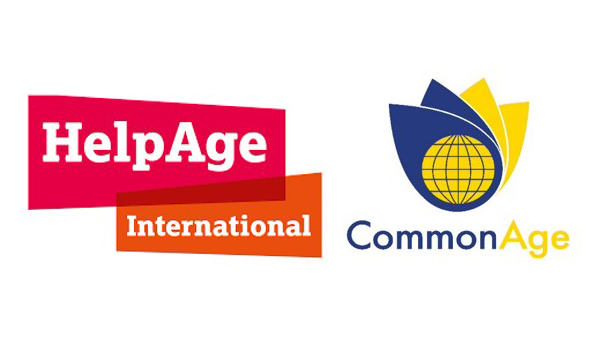 HelpAge International and the Commonwealth Association for the Ageing – CommonAge – are pleased to announce a formal strategic partnership, which, from 1 July 2020, will enable the two organisations to integrate their work for older people across the Commonwealth.
By 2050, 20% of the global population will be over 60. Ageing is transforming the world, bringing both challenges and opportunities. The two organisations are united in a vision to create a world where every older person is able to lead a dignified, healthy and secure life.
This announcement is being made as the two organisations are collaborating to organise a Commonwealth Elders' Forum at the next Commonwealth Heads of Government Meeting (CHOGM). This meeting, due to take place in Kigali, Rwanda, has now been postponed, probably until 2021.
The timing has particular significance in light of the global experience of the coronavirus pandemic. Both organisations have seen alarming evidence of the consequences, for older people across the world, of decades of institutional and socialised ageism that has resulted in the marginalisation and neglect of the interests of older people in health, housing and social care systems. A major step forward was achieved in May when the United Nations Secretary General recognised this issue and published the UN "Policy Brief: The Impact of COVID-19 on older persons*". The two organisations are calling upon all international institutions and national governments to take note and formally recognise the severe and disproportionate impact of the pandemic on older persons.
Speaking of the partnership Andrew Larpent OBE, Chairman of CommonAge said: "We are delighted that, seven years after the formation of CommonAge in Australia, we have been able to secure the future of our volunteer run organisation within HelpAge International. This is an important step forward in our journey of advocacy, innovation and support for service development on behalf of older persons throughout the Commonwealth. We look forward to increasing the close collaboration with colleagues in the many national and international member organisations of the HelpAge Network."
The Chair of HelpAge International, Arun Maira, welcomed CommonAge to the organisation and said: "We are delighted to be able to host the work of CommonAge within our broader programme. The work they are doing on behalf of older persons across the 54 countries of the Commonwealth is extremely important, and we look forward to supporting and collaborating with them in their continued campaigning work for a truly inclusive and integrated, all age friendly Commonwealth."
The aim and purpose of CommonAge is to ensure that older people in all Commonwealth countries are supported to enable them to achieve the highest possible quality of life in their senior years. CommonAge works for an age friendly Commonwealth in which all generations live and work together in an atmosphere of mutual support and respect.
With more than 160 members across 90 countries, the HelpAge Global Network is the largest international movement for change for older people around the world.
ENDS
---
Notes for editors
For information on CommonAge contact Annie Waddington Feather at annie@wadders.co.uk or visit www.commage.org
For information on HelpAge International see: https://www.helpage.org/who-we-are/about-the-global-network/
*For the UN Policy brief see: https://www.un.org/sites/un2.un.org/files/un_policy_brief_on_covid-19_and_older_persons_1_may_2020.pdf