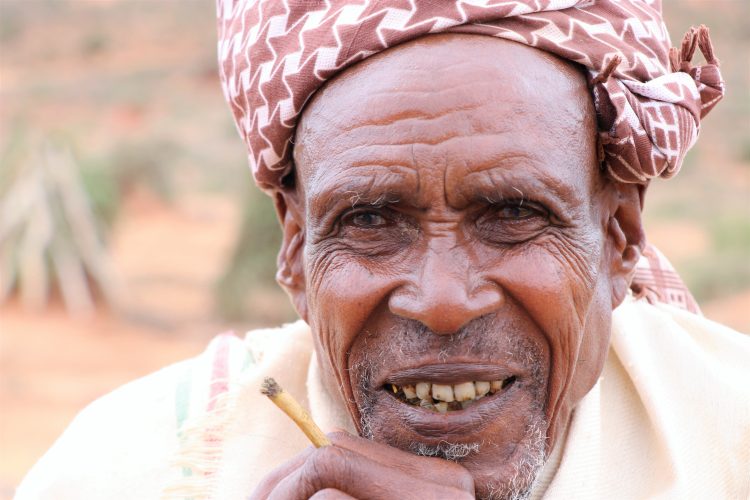 Improving Income Security
We work to ensure that older people have secure, reliable income in poor urban areas of Ethiopia's capital Addis Ababa and in Dire Dawa, in the country's east.
We promote inclusion of older people in flagship social protection programmes such as provision of cash grants and developing livelihood programmes.
We work with the government in influencing the development of social protection policies, leading to programmes to support Ethiopia's urban poor and those who live in drought-prone areas.
Amplifying the voice of older people
We empower older people, their institutions, and like-minded organisations to advocate for their rights and voice. Our key focus is raising awareness of older people's rights and addressing their needs.
We actively engage with policy makers and government agencies to advocate for supportive policies. Additionally, we build the capacity of older people and our partners through networking and fostering partnerships to enhance their collective impact.
Intergenerational knowledge sharing
We create an inclusive platform for intergenerational discussions and knowledge sharing. It serves as a bridge between different age groups, fostering meaningful interactions and exchanging valuable insights and experiences.
We aim to cultivate mutual understanding, respect, and appreciation across age boundaries.

Emergencies and inclusive humanitarian response
In emergencies, we prioritise the needs of refugees, internally displaced persons (IDPs), and host communities. We advocate for an inclusive response by providing capacity building for older people's associations and social affairs offices. We work to ensure that older people have access to fresh food and offer supplementary and therapeutic feeding for those who are malnourished.
Additionally, we actively build and rehabilitate WASH facilities, such as boreholes, and distribute basic WASH items and water treatment chemicals to ensure communities have access to safe drinking water. We also actively work on providing conditional and multipurpose cash support for older people in crisis to help them restore their lives and achieve successful reintegration.
Advocating for Rights based social protection programmes
We advocate for social pension programmes and age-friendly services in Ethiopia. We promote the development of age-friendly services in healthcare, transportation, housing, and community engagement.
Improving health in older age
We have established eyecare clinics to improve the eye health of older people and the wider community. This has enabled us to treat people with eye conditions such as cataracts and trachoma and prevent diseases in the future through effective monitoring and education.
We deliver palliative care to chronically and terminally ill older people in Addis Ababa by training volunteer home-based caregivers, and we support health facilities to train their staff in providing age-friendly services to patients.
Our network members and partners
Ethiopian Elderly and Pensioners National Association/EEPNA
Rift Valley Children and Women Development Organization/RVCWDO
Ethiopian Center for Disability Development/ECDD
Rehabilitation and Development Organization/RaDO
Tesfa Social and Development Association/TSDA
Hospice Ethiopia
SOS Sahel Ethiopia