"I've been affected by all the wars here in my lifetime but this one is the worst. It's been so brutal. Because of the crisis we live in tents in poor conditions and I worry because where I live is very insecure. My feet are swollen and I've lost my sight. Living away from home at my age means I can't be comfortable and be at peace. All I want is for stability to return to my village so I can go home and be happy," said 85-year-old Mary in South Sudan.
Today I walked to work in the freezing cold. Temperatures of -4 degrees Celsius and snow swirling all around. Fortunately, such weather is rare in London where I live, and I have warm clothes and a warm house to protect me from it.
For older people affected by humanitarian crises, the prospects are far graver when the temperature drops. There are no extra warm clothes to put on, no way to turn up the heating. Warda is 85 years old, a widow, and now living as a refugee in Lebanon having fled her home in Syria.
"I miss my health and mobility," she told us. In a country where humanitarian need far outweighs the resources of aid agencies to respond, she remains extremely vulnerable even when the weather warms, far from home and with no immediate prospect of returning.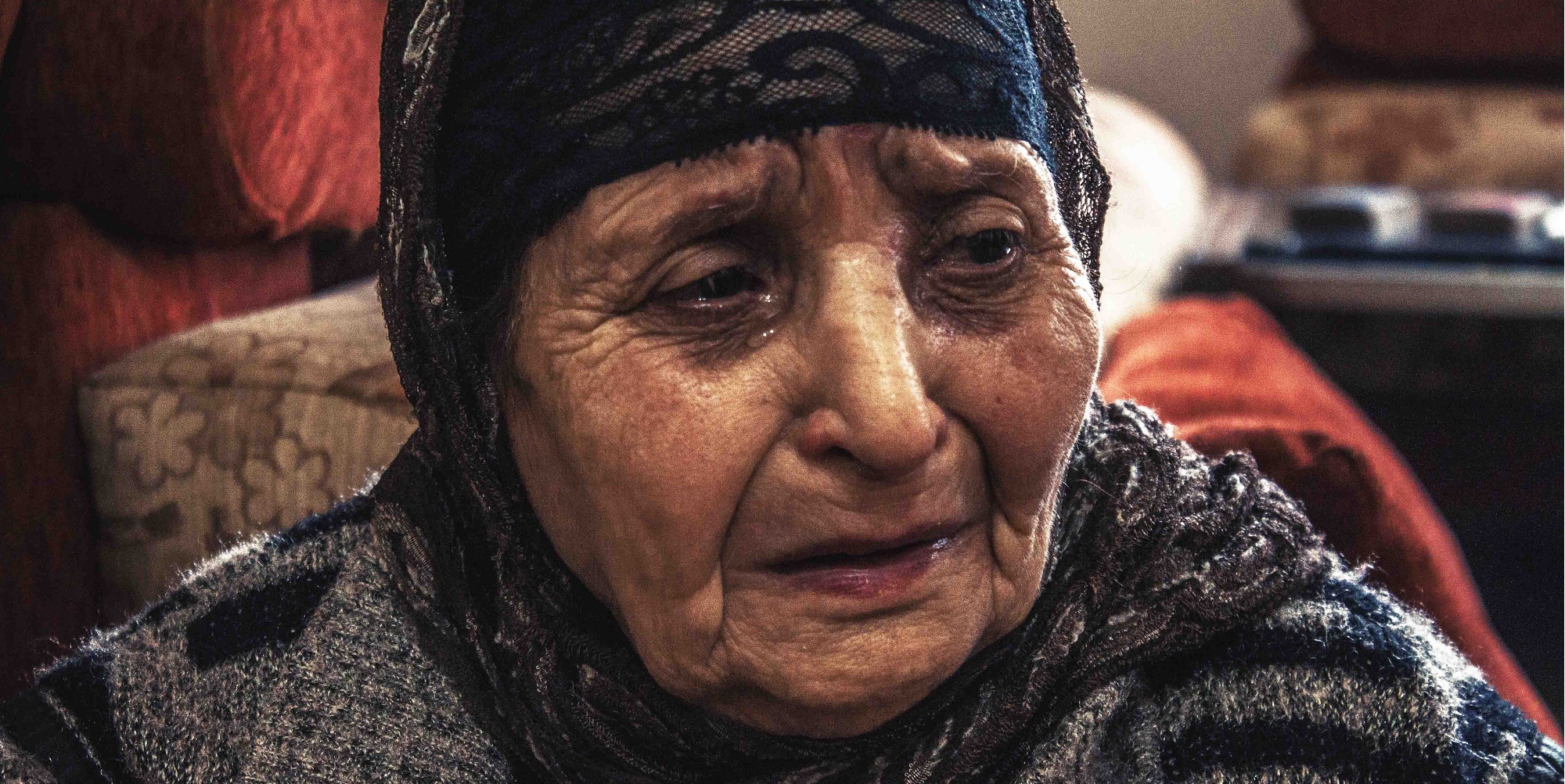 Warda is vulnerable not only because she is a Syrian refugee caught up in a humanitarian crisis in which the rights of those affected, including refugees, are often denied. Nor simply because older people are often neglected and forgotten in emergencies, conflict and war. Nor because she has a disability and she cannot afford the surgery she would need to be able to walk again. Warda, as a woman, an older woman, with a disability, and as a refugee, faces numerous threats and challenges, including the increased threat of violence, abuse and neglect.
Data ignores older women's experiences
Violence against women has no age limit. We know older women often face violence, abuse and neglect because of their age, gender, or other factors such as disability or being a widow. We also know that discrimination based on disability, age and gender often combines with other forms of discrimination to deny older people and people with disabilities their right to assistance and participation in humanitarian action.
During emergencies, older women like Warda become more vulnerable to violence, abuse and neglect, and often have their basic human rights denied. Yet they remain invisible in data. Most surveys are set up to collect information on violence against women up to the age of 49.
Having the right systems in place, including collecting data about violence against older women in emergencies, means well-designed protection, prevention and support programmes can be put in place to support them.
For many women, these mechanisms can literally be life-saving. Bernice fled Burundi following outbreaks of violence and settled in a refugee camp in Tanzania.
As a 77-year-old woman fleeing violence, she already faced numerous challenges. Our research found that older people, who often have physical disabilities, struggle to access humanitarian assistance and protection after a disaster, and that older women are particularly vulnerable to abuse, neglect and exploitation.
Soon after Bernice arrived at Mtendeli refugee camp she was accused of being a witch by her neighbours and beaten. HelpAge's team in the camps helped Bernice to move away from her accusers and worked with the local communities to try to dispel myths about witchcraft.
Belief in witchcraft is still strong in many places in east Africa, and it is estimated as many as a thousand, mainly older, women in Tanzania alone are targeted and killed annually because they are believed to be witches.
What must be done to protect older women in emergencies?
The denial of older women's rights is accepted as the norm. This must change. A United Nations convention on the rights of older people would secure older women's right to equality and non-discrimination, and freedom from violence, abuse and neglect, in all settings.
On International Women's Day we must #PressForProgress towards gender equality and a convention to ensure older women like Warda, Bernice and Mary enjoy the rights and protections to which they are entitled.
Find out more about what we are doing for International Women's Day.