One year ago, when the World Health Organization declared COVID-19 a global pandemic, I, along with my HelpAge colleagues, was very scared.
The data was clear from the very beginning: older people faced the highest risk of serious illness and death from coronavirus. And as every day brought new horror stories from Italy and Spain, I feared what would happen when the virus took hold in low- and middle-income countries with weak health systems.
More than two million people around the world have died from COVID-19 since the WHO declared the pandemic. This may not be as severe as some predicted – and our fears for sub-Saharan Africa were not met – but the number is still profoundly shocking.
The COVID pandemic has highlighted a world of inequality, where institutional ageism has passed unquestioned and livelihoods have been destroyed. The threat posed by failing health systems and lack of resources is as real today as it was at the outbreak of the pandemic.
It has brought to the fore the complete lack of global leadership and this is what hurts most. We live in an inter-connected world but as governments panicked about what was happening at home, they failed to look at the risks posed by a lack of global coordinated action to support each other and those most at risk in less developed countries.
They also failed to learn from those who had the most relevant experience. It is phenomenal that while countries like Korea, Thailand and Vietnam led the way in their management of the outbreak, their support and partnership were not sought, nor was their example followed by countries in the global north.
Not too late
One year on, it is not too late to address the global inequality highlighted by the pandemic. The rapid development of a vaccine against COVID-19 defied all expectations and now it is time to defy those same expectations by ensuring equitable distribution of those vaccines.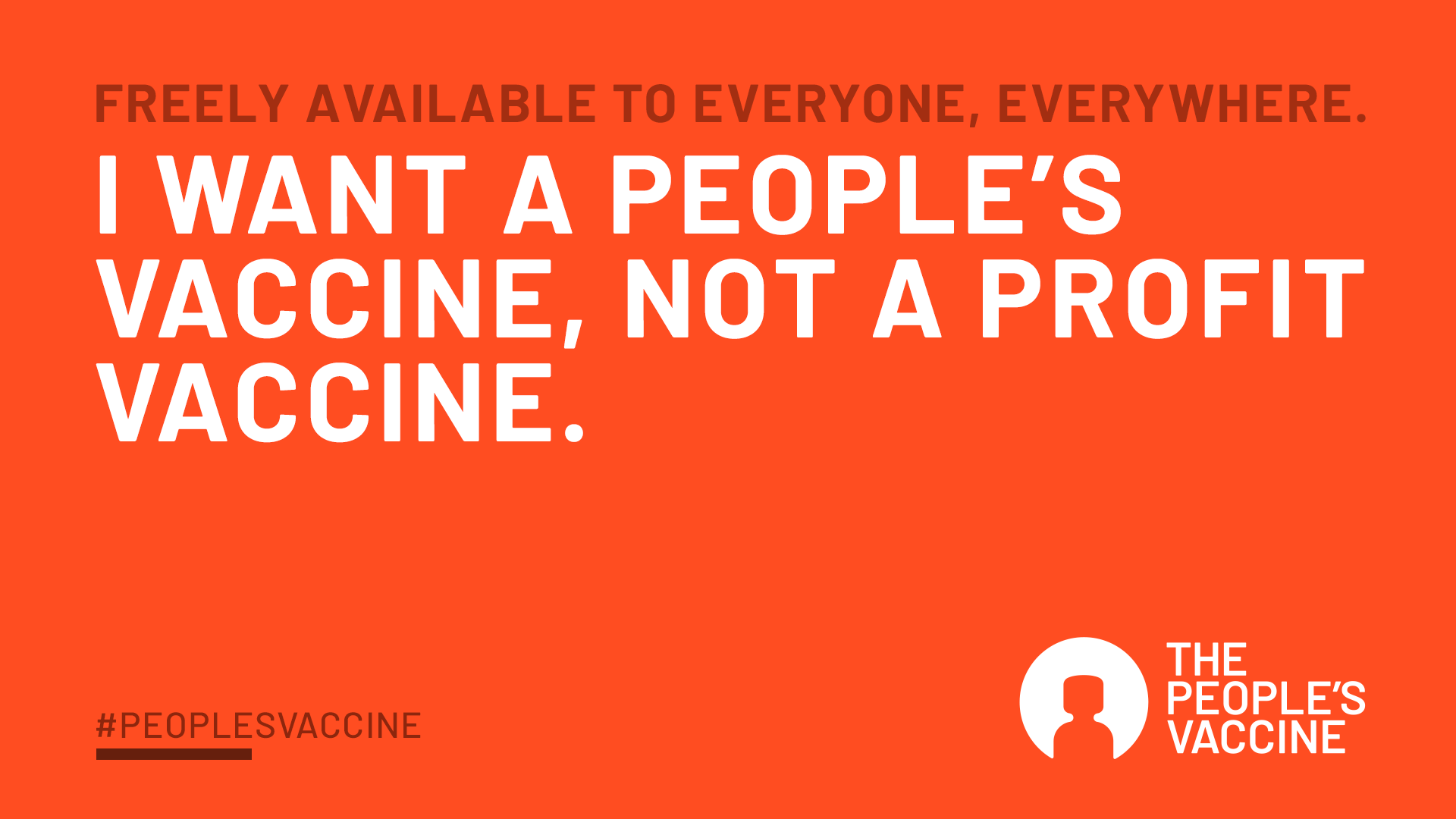 The risks taken and the investment made by individual governments in the rapid development of a vaccine is to be commended but this does not entitle them to become vaccine nationalists. It is not acceptable to hoard supplies for domestic use in affluent countries, like the UK and Canada, while ignoring those most in need.
Here in the UK we have seen the government rightly prioritising vulnerable people, older people and health workers. But I don't want to see that stop at my own borders. I will soon be in line for the vaccine, but it will be a bittersweet moment. While I will enjoy the security it will grant me and my family, I will know that my vaccination comes at the expense of millions whose risk is far greater than my own.
While one person is being vaccinated every second in some rich countries, vast swathes of Africa, Asia and Latin America have no prospect of vaccination this year. The freedom from fear offered by the vaccine should be the same for everyone, regardless of where you live.
Now is the time for the United Nations to show it has real influence and ensure that vaccines reach those most at risk. Global leaders need to empower the UN further and meet their funding commitments, while putting pressure on pharmaceutical companies to share the science behind the vaccines.
We need to prioritise vaccine distribution to countries where transition rates are high. This is where mutations and variants are most likely to develop which might be stronger than the vaccine. Any other course of action is short-sighted when we are fighting a virus that spreads so rapidly. In the last year, even with limited international travel, the UK has imported the virus more than 1,000 times.
No one is safe until everyone is safe is more than a clever catch phrase. Just as the virus ignored national borders, so too will recovery. No individual country will be able to come back from the devastating impact of the pandemic on its own. We talk about building back better, but before we can start to rebuild, we need to ensure that those most at risk are protected and the spread of the virus can be contained.
The vaccine represents a beacon of hope at the end of what has been a devastating year.
But this hope will only be fulfilled when all those at risk can be vaccinated. COVAX is a fantastic initiative, but it needs to be prioritised by rich countries. We must see them shift vaccine supplies and enable production across the world to meet the demand.
Throughout the crisis we have put our faith in the international community to step up and deliver the necessary response. Time and time again they have let us down. The vaccine creates the potential for change and now is the time to show leadership.
Twelve months from now, I do not want to be reflecting on what might have been. I want to live in a world where every life has value, and this is why HelpAge International is lending its support to the campaign for a People's Vaccine. On behalf of the millions of older people in low- and middle-income countries that we represent, I pledge not to rest until all the older people around the world can receive a vaccine.