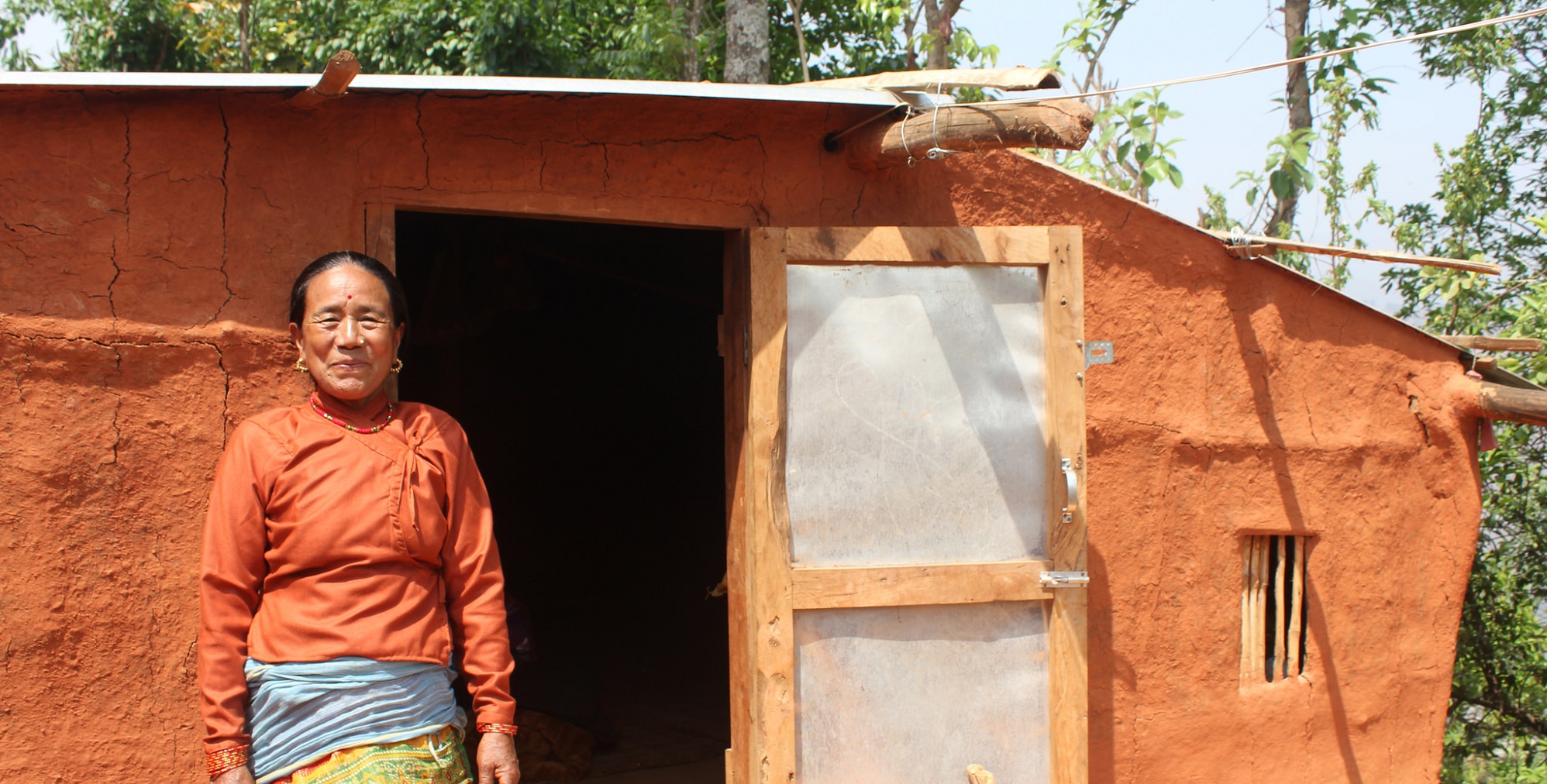 In Nepal, HelpAge International and its partners continue to respond to the earthquake that devastated the country in April 2015.
We are working across 25 villages in five districts of the country, reaching out to 10,000 older people to ensure they can rebuild their lives in the wake of a disaster that killed nearly 9,000 and injured almost 22,000.
The challenge of reconstruction
Around eight months after the earthquake, we conducted a survey of over 1,500 people with the cooperation of the Nepal Government. The results were alarming, particularly around the impact on their mental health and psychosocial wellbeing.
More than a quarter of older people said they were traumatised and 47% reported feeling anxious, while a smaller figure of 6% said they were depressed.
Significantly, but perhaps unsurprisingly due to the added vulnerability, older people who have disabilities experienced more trauma, anxiety and depression than those without disabilities. A third reported feeling traumatised, nearly half said they felt anxious and 9% were depressed.
Across all respondents to the survey, the vast majority (95%) had lost property, half had lost livestock and 3% said one or more of their family members had died.
The survey recommended that humanitarian agencies should concentrate their efforts on rebuilding these lives. Having a secure and consistent income is key to this, and the allocation of small grants to support small business enterprises to get older people and other vulnerable groups back on their feet were put forth as an important part of the response.
But getting this programme up and running wasn't easy. Like other humanitarian agencies, we had to obtain government consent for our work, and this was a slow process. Making matters worse, Nepal was being crippled by an economic blockade that made getting hold of basic supplies extremely difficult. Our work was only able to begin in February 2016.
What has changed over the last 10 months?
After working on the response to the earthquake for a number of months, I, like many of my colleagues, see visible changes in our communities.
Our older people's associations, which our earthquake response work often operate through, have great potential to grow as they are now gradually registering as civil society and/or community-based organisations. This will help them present a collective outlet to voice their concerns, and give them better access to resources, especially from village development committee offices.
There are more older people living on sustainable incomes as we support them to run small businesses, including shops, bee-keeping and mushroom-farming activities.
Older men and women are also gradually getting involved in disaster risk management committees through carrying out vulnerability and capacity assessments in their local communities, which is evidence of a growing recognition of the skills and experience of older people. They are getting involved in formulating local disaster response plans and receiving training on first aid so they can directly help in the event of another emergency. This is further evidence of older people's inclusion and active participation.
These gains haven't come easily. As respected as older people are in Nepal, their contribution to local development initiatives and their involvement in data collection are, at best, an exercise in formality.
This is the climate HelpAge finds itself in. But with the support of our partners and the older people we work with, we are slowly making an impact. We have ensured older people's participation in our projects, and seen how active and vibrant their contributions can be.
Older people, the long-forgotten, silent age group, are now beginning to find their voice, and they are being heard, but the question is now whether state agencies, NGOs and donors will listen.
Find out more about our response to the Nepal earthquake.