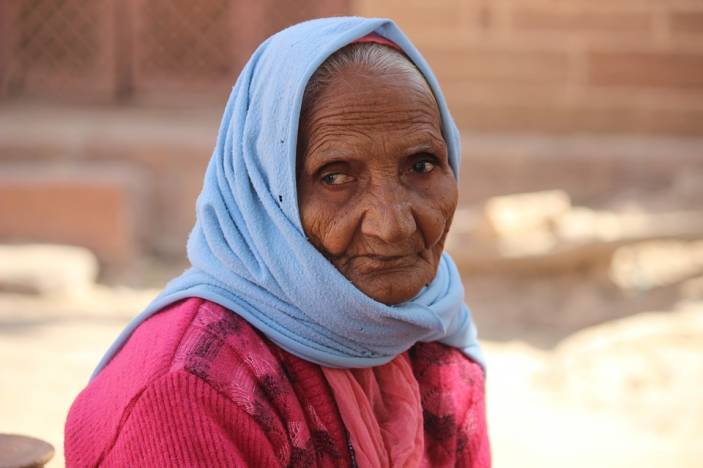 India has one the largest population of older people in the world at over 100 million people. In rural areas especially, many older men and women live in deprivation and poverty, and unable to access care due to a lack of health services.
The southern Asia country has the third highest number of people living with HIV globally. Although the prevalence rate is only a little more than 0.3%, with a population touching 1.3 billion, India has over 2.1 million people living with HIV, only less than South Africa and Nigeria.
While there is no credible national data available on HIV prevalence in older people, it is assumed there are a significant number of older people among the 2.1 million living with HIV. This is due to the growing availability of anti-retroviral treatment, which is helping more people to age with the virus.
Is India prepared for the ageing of HIV?
HIV and its implications for older populations is hardly discussed in India's academic, policy and programme circles.
It has serious health implications for older people. It can cause economic insecurity, and it creates new duties of self-care and instances of social isolation due to stigma.
Nevertheless, older people continue to be excluded from India's HIV prevention, care and treatment services.
For example, very few older people are registered at state-run treatment centres. Limited numbers of older people, and almost no older women, attend HIV-related awareness events organised by the Government.
How can India reach out to older people with HIV?
GRAVIS, a HelpAge global network member in India, has always taken HIV in older age very seriously in its work.
We educate older people on the virus, train health workers to understand HIV better, and work with the local authorities to ensure older people are treated fairly within the HIV prevention and management services.
Since this work at GRAVIS began, we have reached out to over 100,000 older people.
On World AIDS Day 2016, we are organising older people-led rallies and village-level discussion meetings to raise awareness of HIV and AIDS, particularly among older people.
Moving forward, GRAVIS is planning a study into the implications of HIV in old age through a technical and scientific study to help influence policies and action plans.
This study will help inform and raise awareness about people who are ageing with HIV or contracting it in their later years. We hope the data collected will also be used for community-level training in India and encourage more funding into research on HIV and ageing globally.
HIV in older age needs to be highlighted and addressed. The problem is not going away – more people are ageing with the infection and we must be prepared. Prevention and management must be carefully addressed to ensure older men and women with HIV are not sidelined.
Find out more about HelpAge's HIV and AIDS work.