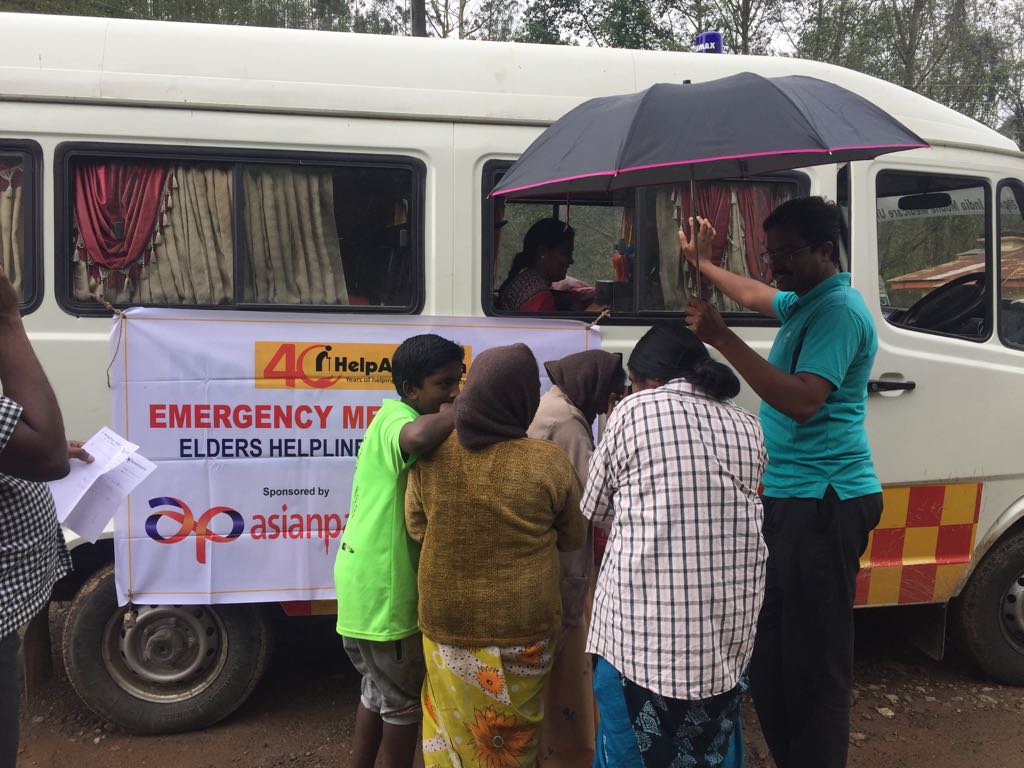 Torrential rains and landslides have wreaked havoc in Kerala, India, with the worst monsoon the state has ever experienced claiming more than 400 lives and causing around a million people to flee the worst-affected districts.
Homes have been wiped out, infrastructure has been destroyed, and power supplies severely disrupted. The death toll is expected to rise as the water recedes, uncovering the bodies of the floods' victims.
The HelpAge India disaster management team has been working around the clock in four districts – Wayanad, Palakkad, Pathanamthitta and Idukki. Through our mobile healthcare units, we are providing much needed medical aid and relief kits to those in need.
We were one of the few agencies on the ground immediately when the disaster hit to begin its emergency medical relief and distribute ration kits of dry food and goods such as soap, disinfectants and sleeping mats, in the four districts.
Many older people in both urban and rural settings are very isolated, particularly due to their children having migrated abroad or to other cities in the country. When the floods struck, they had no one to help them to safety or support them in accessing relief goods. They were completely dependent on relief agencies to reach out directly to them.
Now that the rescue phase is over, HelpAge India is focusing on the relief and rehabilitation of older people, but for that we need all the support we can get. You can make a considerable difference to the lives of those affected by donating today. Help us help them!
Donate now through HelpAge India.