Alena Karimova, 41, is a HelpAge social worker, based in Lviv in western Ukraine. She regularly visits and supports 18 older people, evacuated from the East because of the war.
She talks about how hard life is for everyone in Ukraine because of the cold winter weather and lack of power and electricity, caused by Russian attacks against energy infrastructure.
This creates particular challenges for older people because of the number of them who experience health problems, have limited mobility, or have very little income.
Cuts in electricity and heating
Power cuts are daily. There are emergency shutdown schedules, but often they are not observed.
There are days when electricity is provided only for four to eight hours, and some weeks we may have days with no power at all.
With no electricity, there is no central heating, so when the lights go out, people also suffer from the cold. Many live in houses without central heating and can use only electric heaters. You can imagine how cold it is in their houses.
When there is no power, there can also be no water, especially after shelling. We live in constant readiness for the threat of shelling. We are happy to endure blackouts, as long as rockets don't fly overhead.
I am lucky – I have a gas stove which means I can still cook food. But I don't use my electric kettle or microwave because, like everyone, I need to save electricity. I even use my washing machine five times less than before.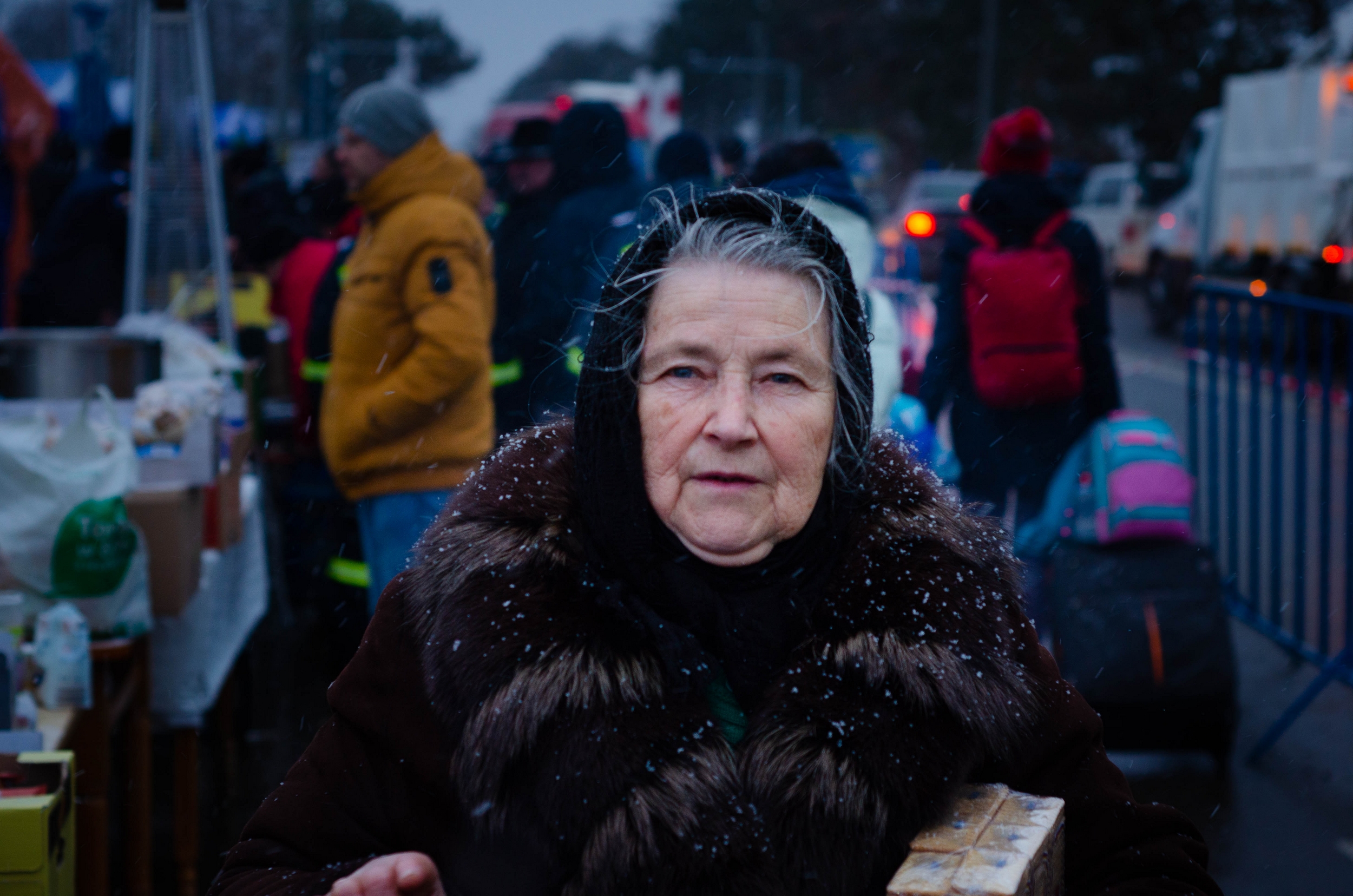 The authorities urge us to always be prepared for a power outage for two or three days. Everyone tries to have a supply of food and water and to keep their phone charged.
The city authorities are opening "heating points" in every district. These are places where there should always be heat and electricity, so you can warm up and charge your phone. They opened such a point in my area and I hope to go and see how well it works.
There are petrol generators in pharmacies and grocery shops which means that we can always buy food and medicines, even though food is in short-supply and prices have risen strongly – and the choices on offer have decreased since the start of the war.
When there is no electricity, mobile communication suffers. Mobile Internet is very weak and sometimes doesn't work at all or you need to find a good spot outside to use it.
There are no safe cities in Ukraine now. At the same time, Lviv and Western Ukraine are considered safer than the East. And the border is not far if we need to leave the country.
Older people's needs
Older people say they need medicines, assistive devices such as crutches or hygiene products. Some need help with paperwork. But the most important thing to them is warmth.
They need warm blankets, warm clothes, and shoes for the winter. Everything that has to do with warmth has become a luxury.
There are days when people cannot even buy a candle or a flashlight – they are simply not available in the shops. And those that are, are terribly expensive. And not every older person is able to go across the city to the few places where they are available.
Here in Lviv, some older people are staying with relatives or acquaintances, but some live alone and can barely afford to pay their rent. Rent prices have skyrocketed since the start of the war, and are holding steady, while people keep coming from the East.
Find out more on how older people are coping with this crisis and how we are supporting them.